Advantage PRO S 2

Advantage PRO S 2
2+1-Burner | For 2-4 People | TRU-Infrared™ Technology | 900 °C Sear Burner
Your top-class gas barbecue with 900°C high-performance sear burner and comfort features
Innovative and equipped with all the comforts – the Advantage PRO is your barbecue for truly professional performance! Made of elegant stainless steel, it is easy to open via the ergonomic comfort handles. Inside, our patented TRU-Infrared™ Technology makes your food up to 50% juicier. The high-power stainless steel burners heat up really efficiently – so the barbecue can quickly reach an ideal temperature. You start it safely at the touch of a button with SureFire® ignition. The high-performance sear burner provides extra power: At up to 900°C, you'll achieve a perfect crispy steak crust including barbecue lines in no time. The Advantage PRO is a barbecue for connoisseurs. Make it your very own barbecue and upgrade it with our individual MADE2MATCH accessory system. This way, the next barbecue is sure to be a successful barbecuing event!
Read More
Read Less
---
1.
Barbecue juicier than ever with TRU-Infrared™ Technology
The core element of the patented TRU-Infrared™ Technology is the unique emitter plate. It distributes the heat evenly across the entire grate, ensuring that your barbecued food is up to 50 % juicier. The efficient technology also reduces energy consumption, and its special construction makes the emitter plate, grate and firebox really easy to clean.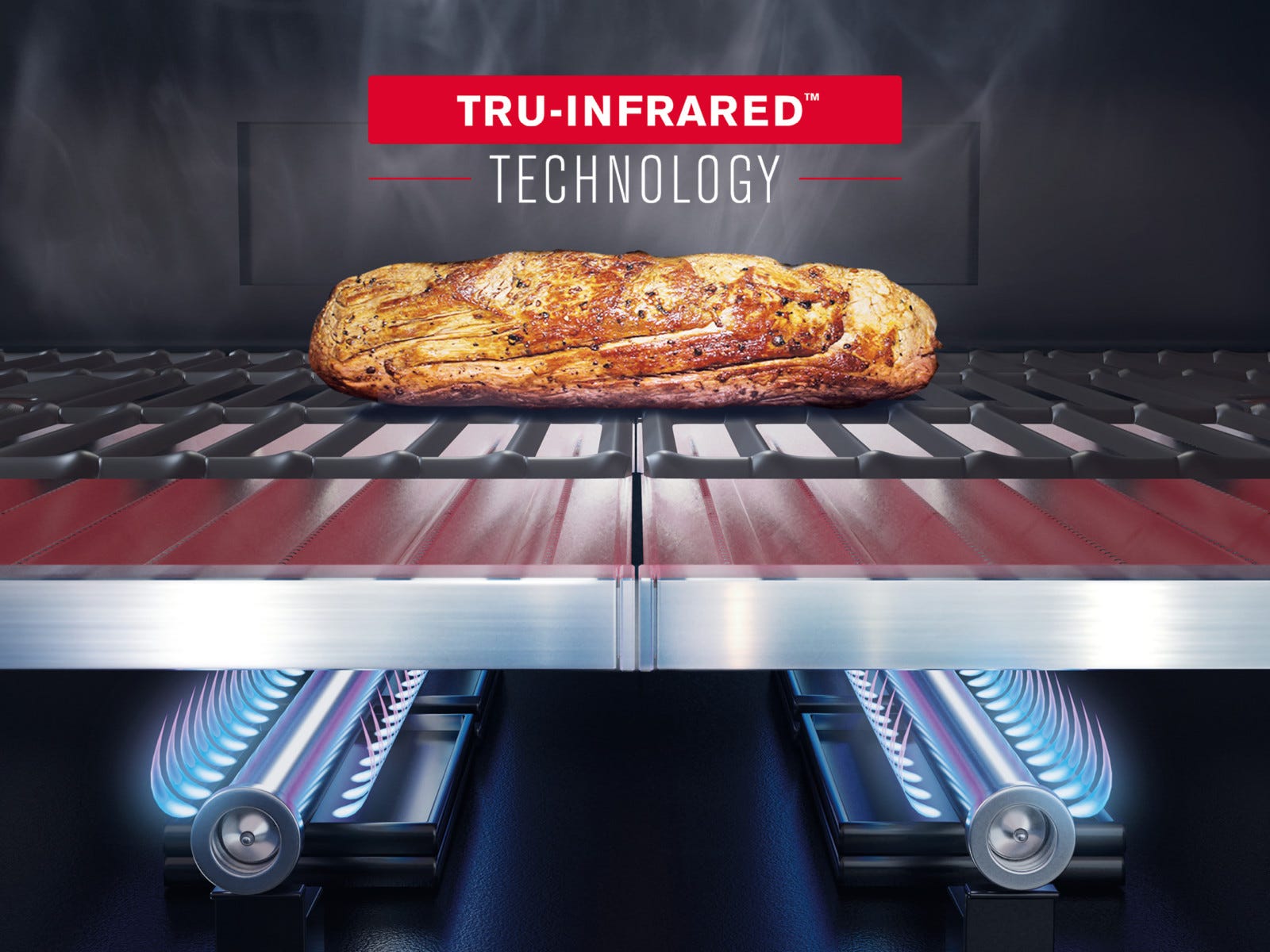 2.
More effective barbecuing thanks to high-performance sear burner
The ceramic sear burner reaches temperatures of up to 900 °C to ensure a crispy crust and the perfect barbecue flavour.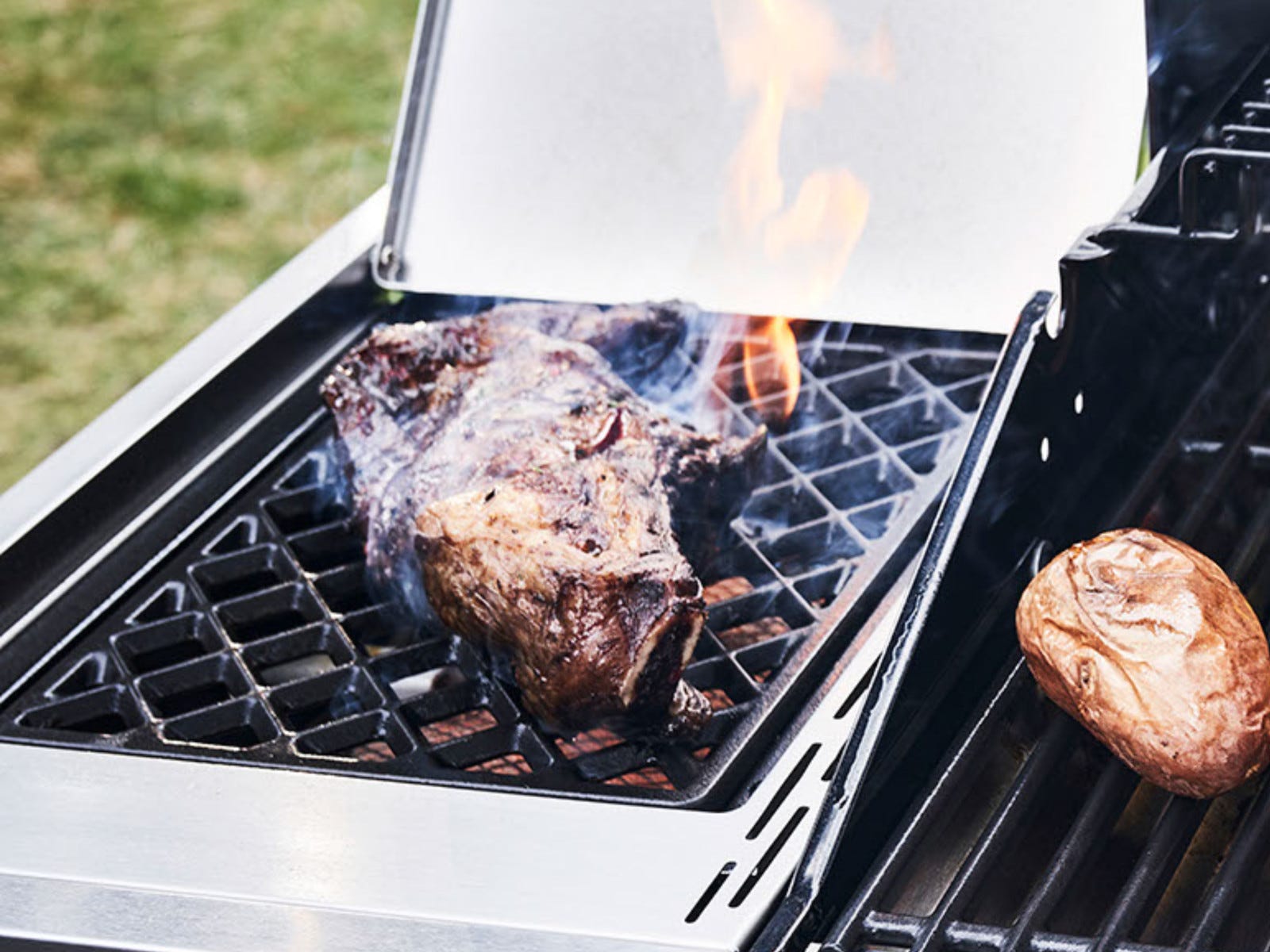 3.
Efficient stainless steel burners for fiery barbecues
Your advantage: the low-consumption, high-powered stainless steel burners are long-lasting and provide maximum heat with low gas consumption.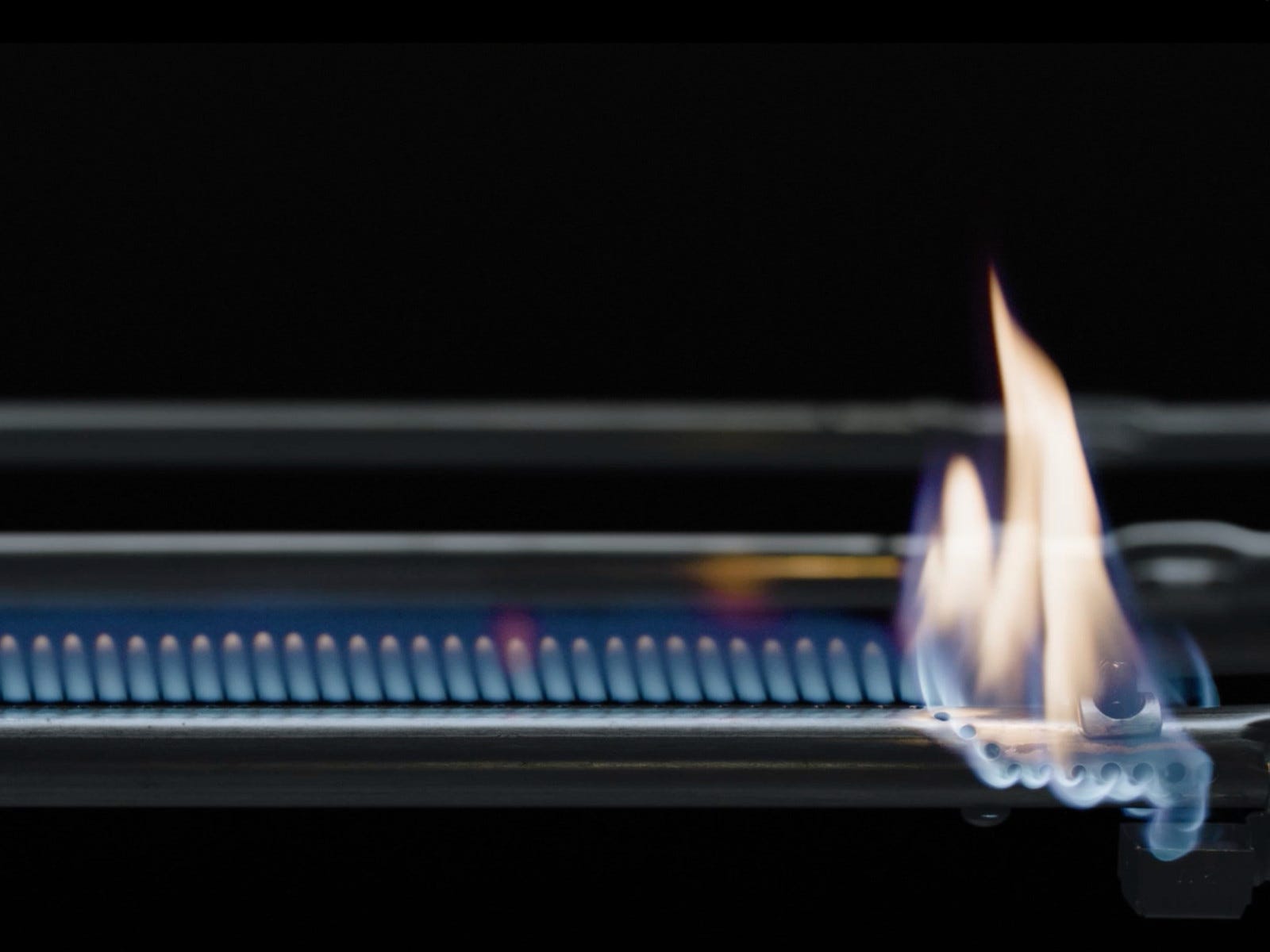 4.
Storage space in the base cabinet
A built-in holder ensures easy positioning of the gas bottle (5 kg) and safety when moving the barbecue.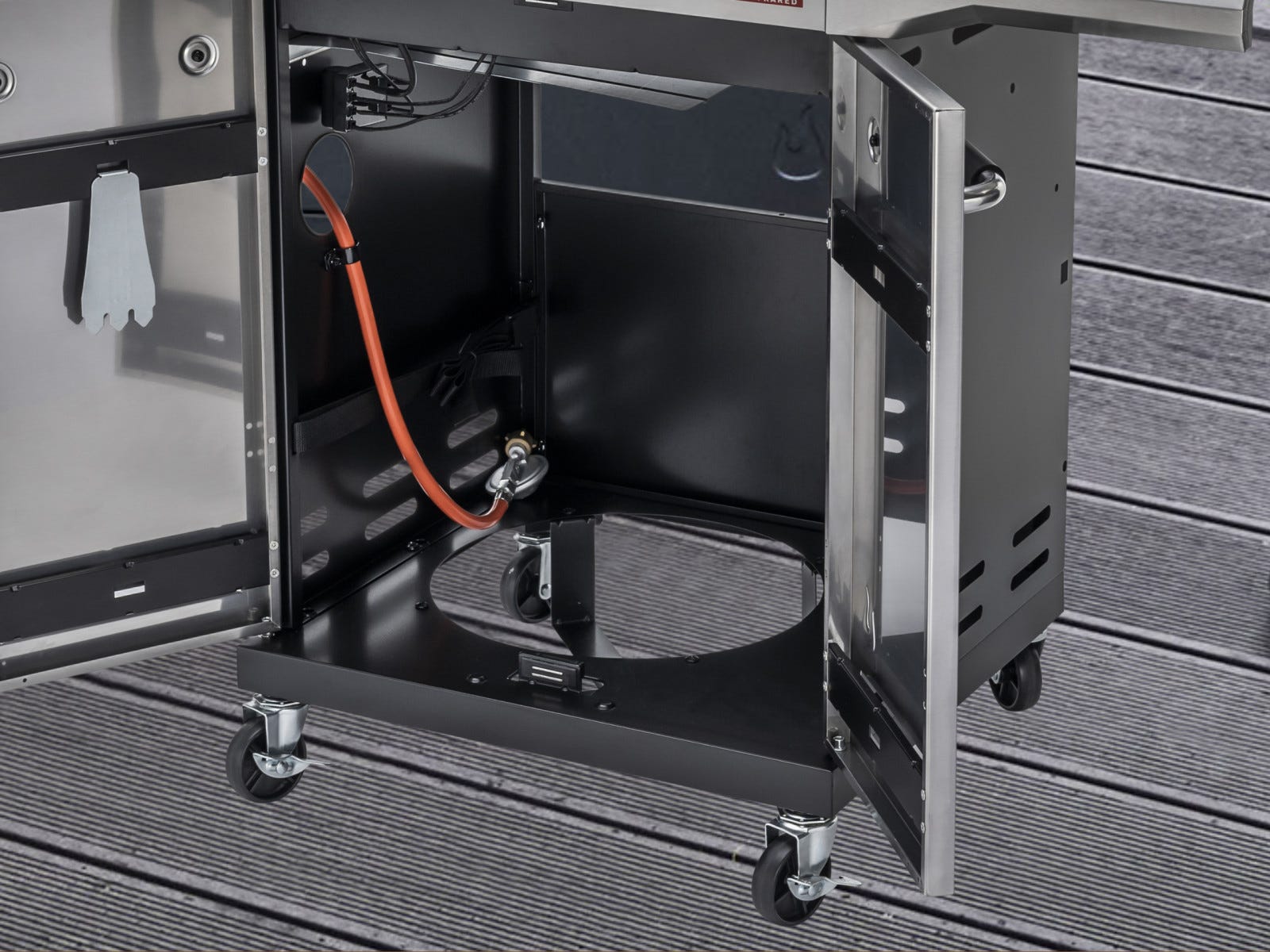 5.
Grill safely with SureFire® ignition
Your new barbecue lets you ignite the burners electronically at the touch of a button – extra-safe and without any tools.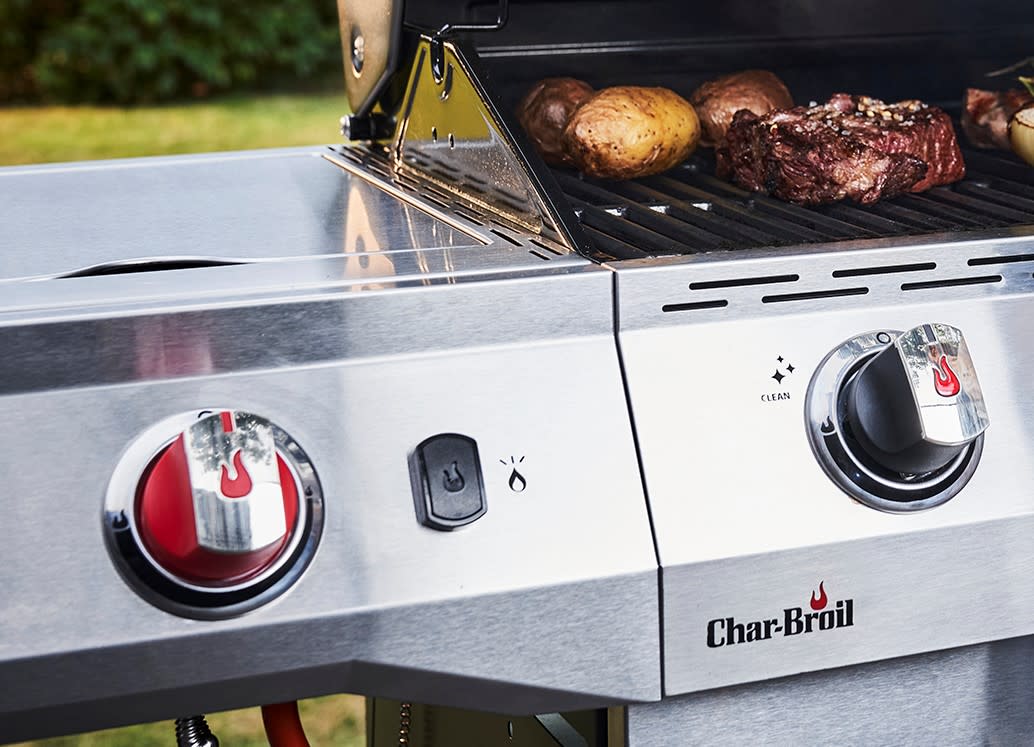 6.
2 GEAR TRAX® hooks for perfect organisation
Our 2 GEAR TRAX® hooks for attachment to the side shelf help you stay organised! They provide a convenient place to hang up your barbecue utensils.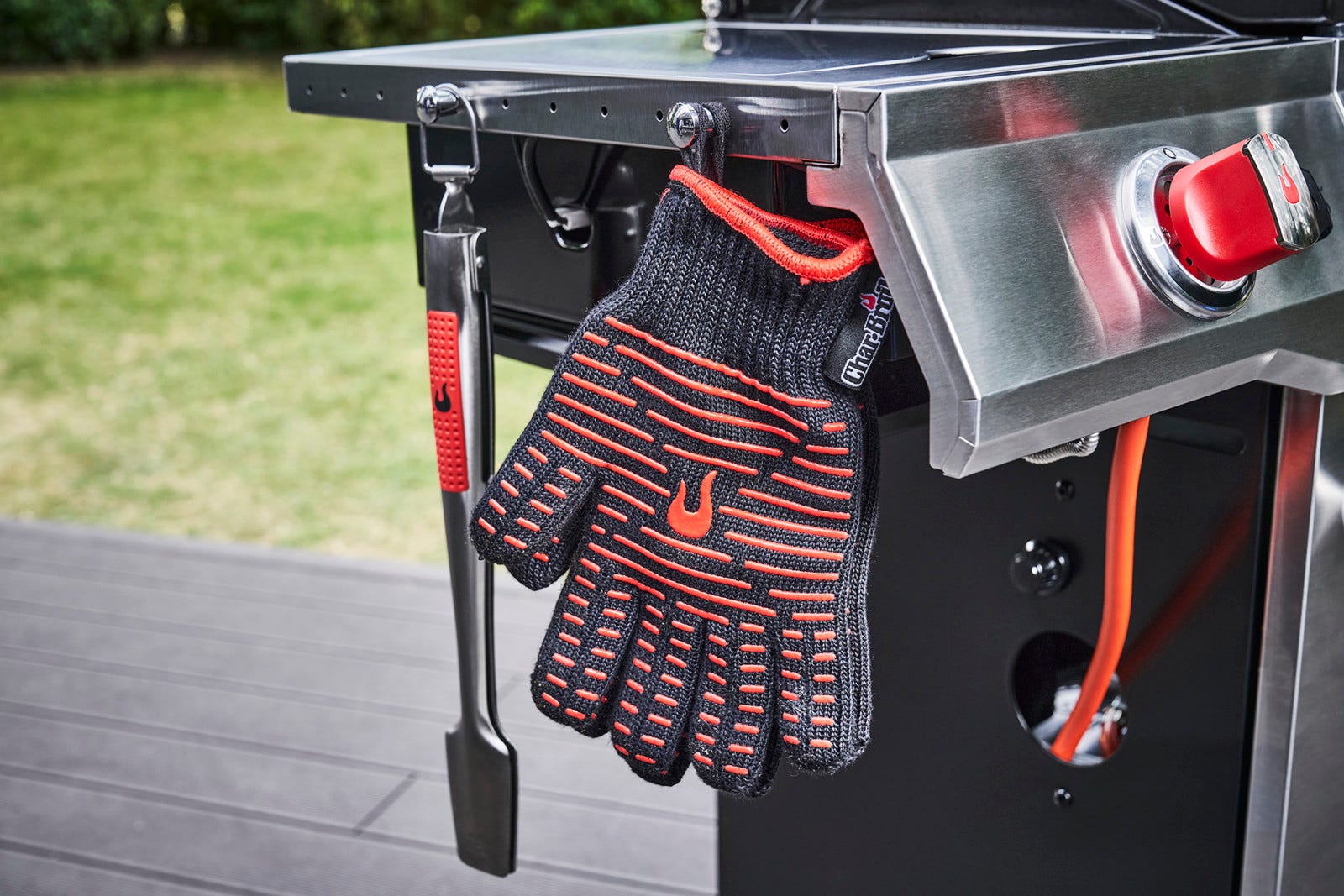 7.
Exclusive design elements – fashionable yet practical
Ergonomically shaped comfort handles and a flame embossing on the door impress with practical functionality and discreet elegance.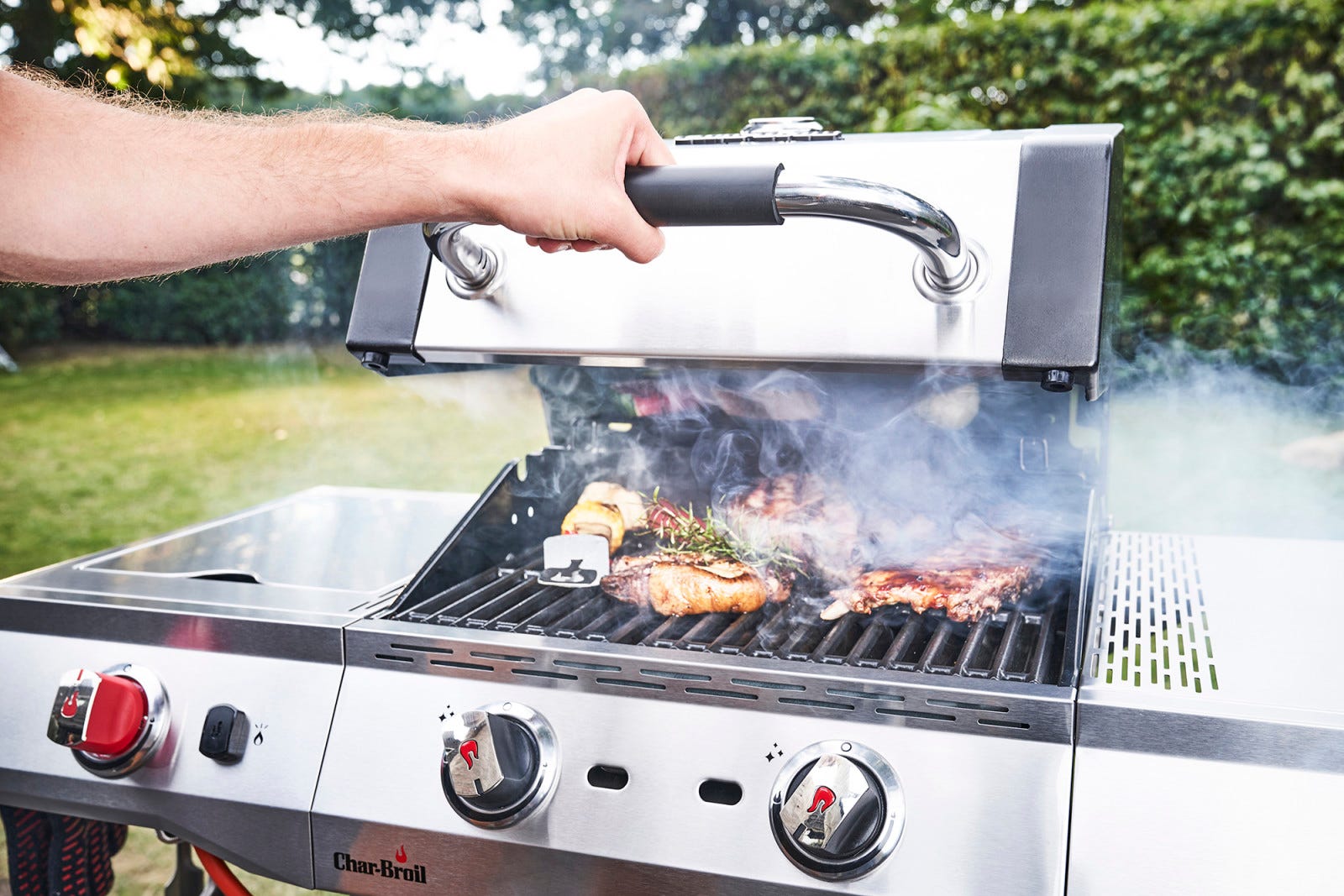 8.
Individual solutions thanks to MADE2MATCH compatibility
Looking for exclusive barbecue accessories? With our separately available MADE2MATCH accessory system, you can flexibly expand your barbecue – just the way you like it.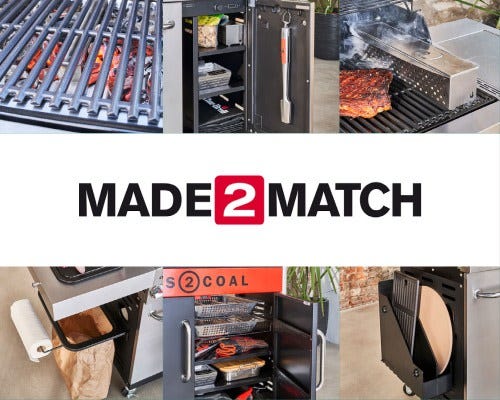 Warranty
Burner-Warranty Term (Years)
5
Grates-Warranty Term (Years)
2
Additional Specifications
Cooking system
TRU-Infrared™ Technology
Materials
Burner Material
Stainless Steel
Lid Material
Stainless Steel
Grate Material
Porcelain Enameled Cast Iron