Performance Charcoal 3500

Performance Charcoal 3500
Performance Charcoal 3500
is rated out of
5
by
2
.
Charcoal Grill | For 4-6 People | Patented Charcoal Tray | Big Wheels & Steering Rollers
The new cooking system in Char-Broil's charcoal grills utilizes a patented tray that make it easy to control cooking temperature, by creating more efficient burning and less wasted heat
This system empowers you to deliver your desired cooking results without compromising on your barbecueing experience. The fire pan has an external crank for individual height settings which allows for an ideal grill control. A side air valve assists for maximum air circulation control for grilling at high temperatures for long periods of time. The charcoal tray is easily removed and allow an easy cleaning. The 3500 modell is the bigger grill.
Read More
Read Less
---
Performance Charcoal 3500
1.
Patented Charcoal Tray
Ensures less flare-ups and more efficient use of the charcoal.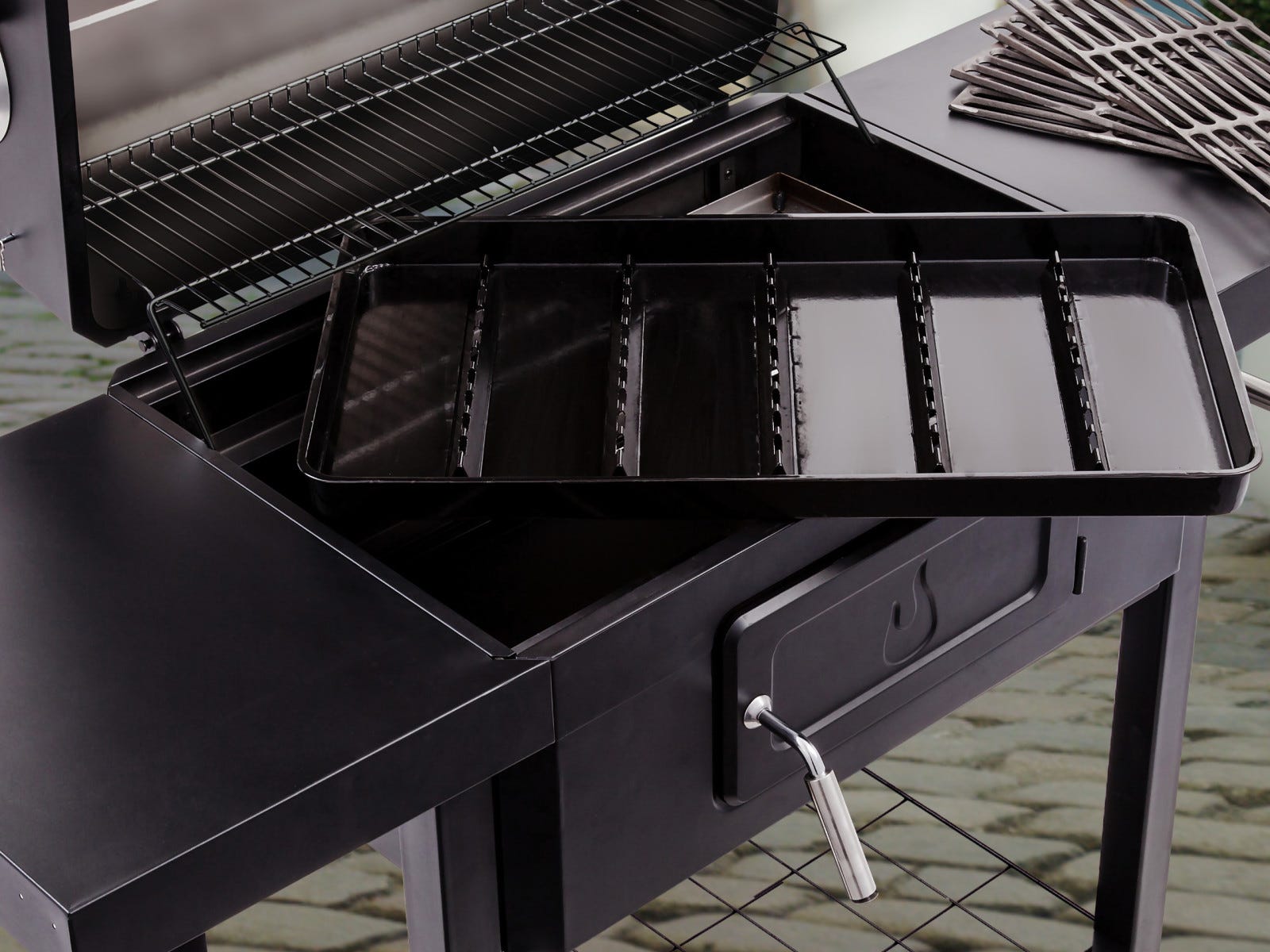 2.
More mobility
Easily move your grill around your backyard or patio.
3.
Vents
Control the grill temperature by opening and closing the vents. To burn hotter keep the vent open, to lower the temperature, partially close it.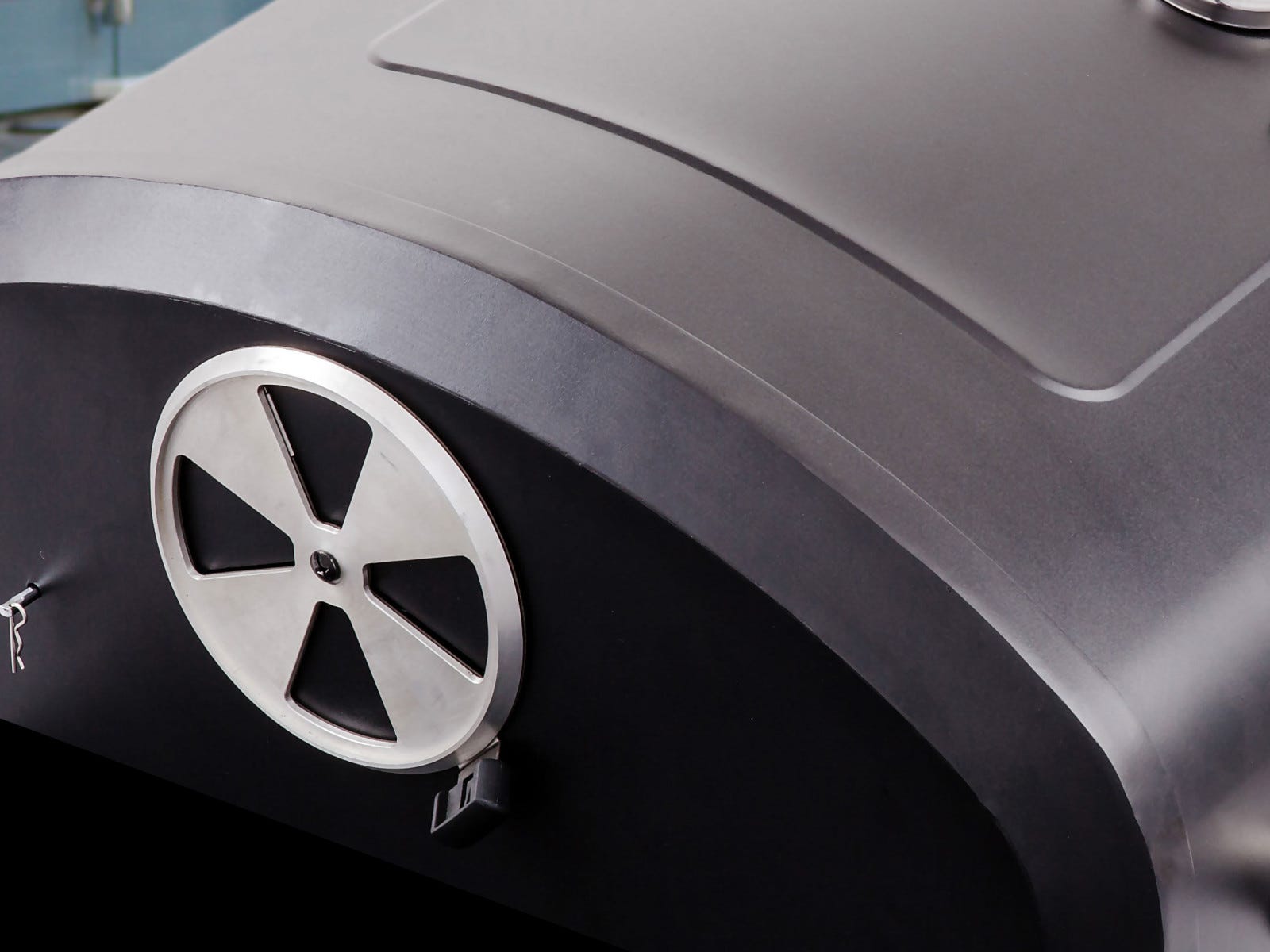 4.
Warming Rack
Use this removeable shelf to keep cooked foods warm, to toast bread or as an indirect cooking surface.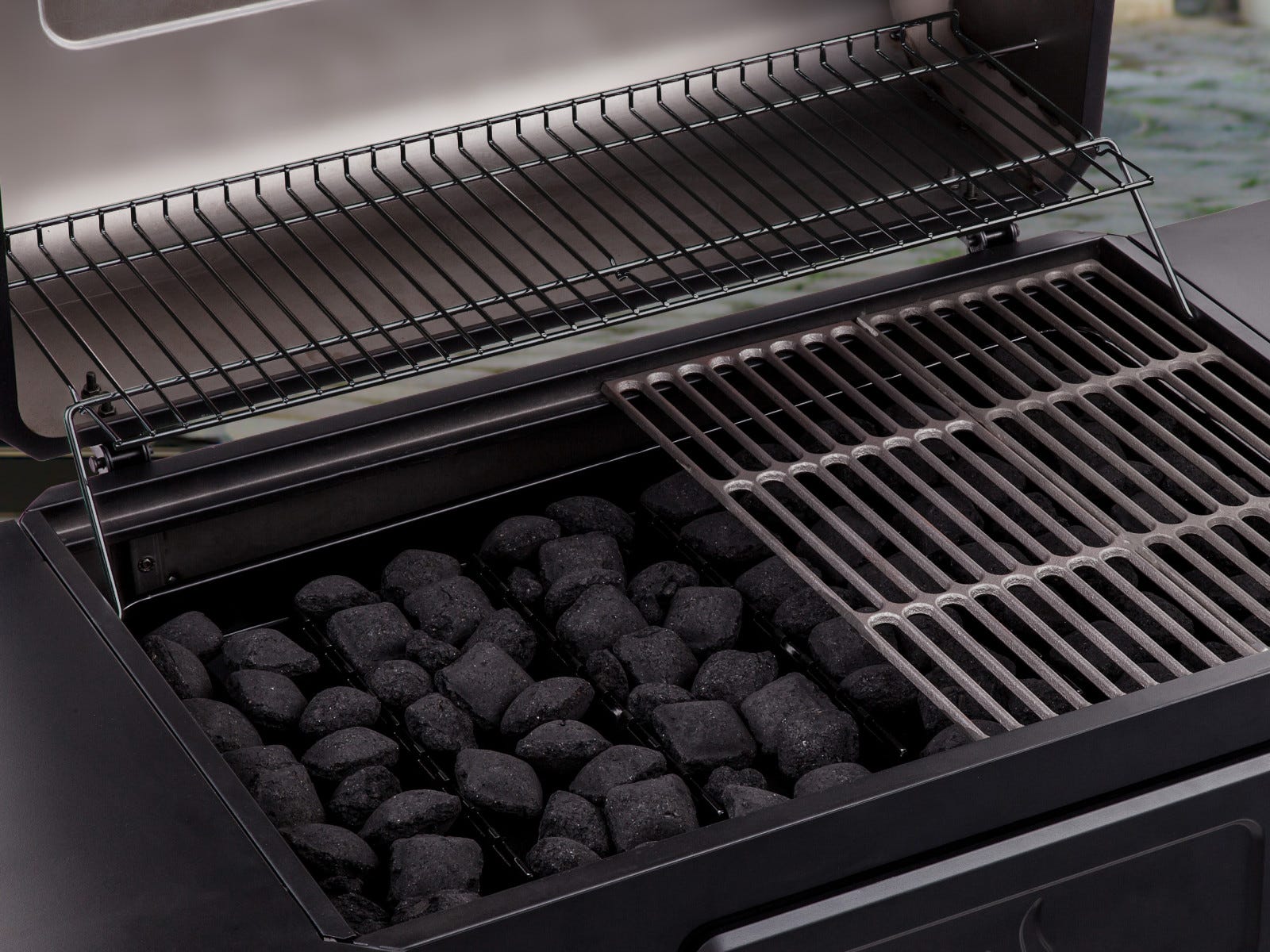 5.
Charcoal
To be operated with charcoal briquette or charcoal.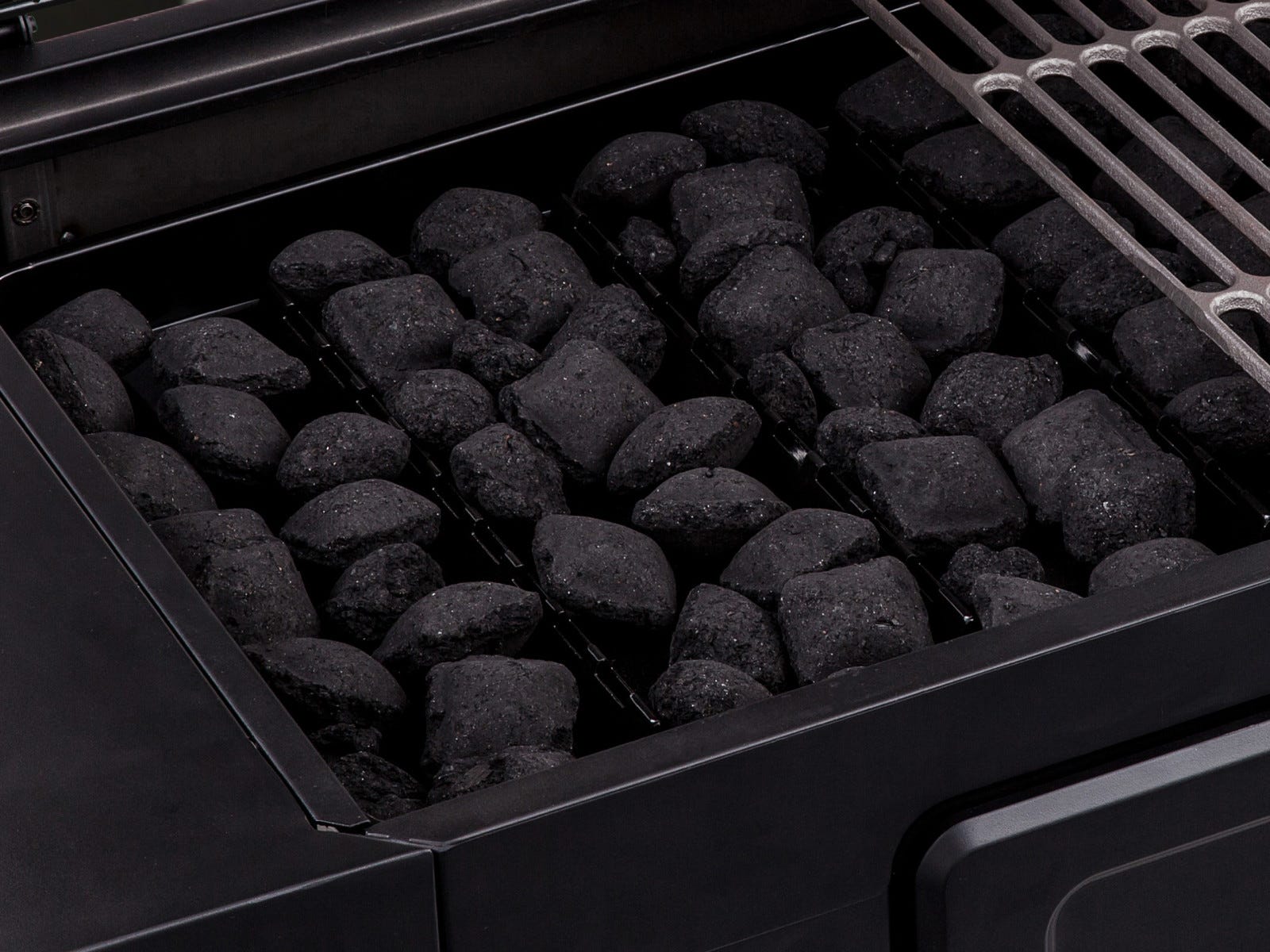 6.
Removable shell and drawer
Easily remove leftover ash, quick and easy clean-up.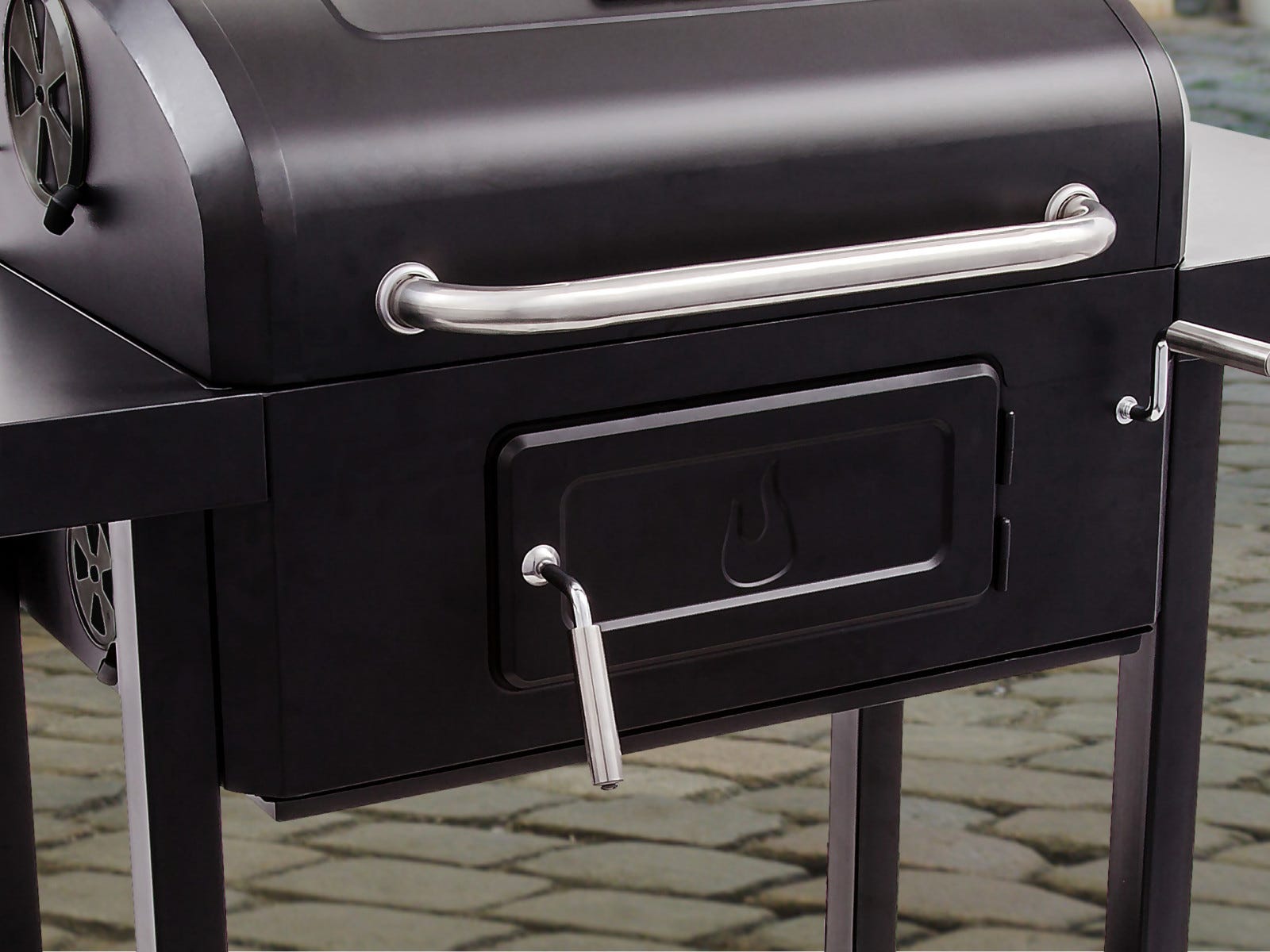 7.
Clean Out Door
Easily remove leftover ash from your firebox with the convenient door.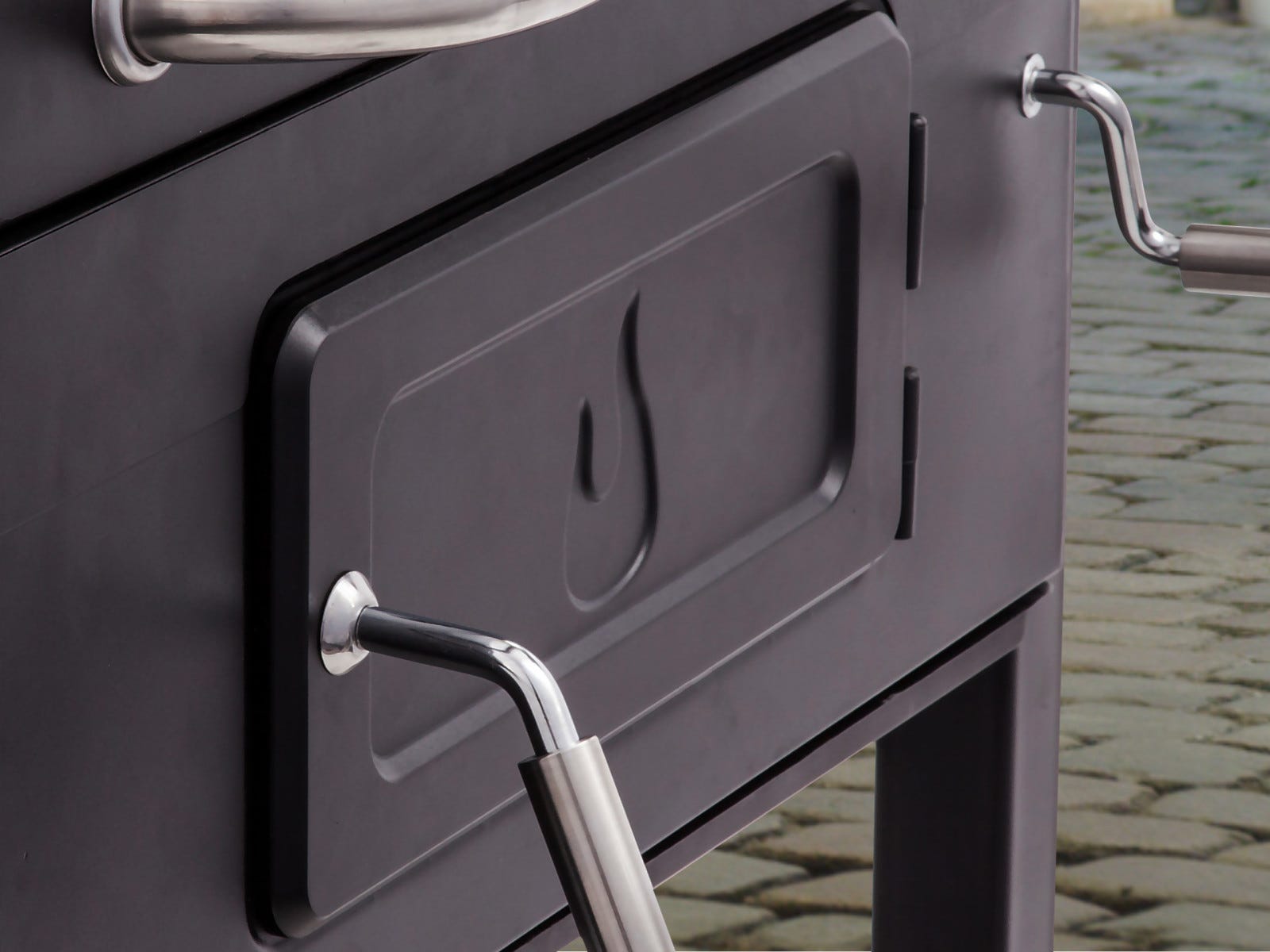 Warranty
Grates-Warranty Term (Years)
2
Lid/Firebox-Warranty Term (Years)
2
Additional Specifications
Cooking system
Convection
Materials
Grate Material
Porcelain Coated Cast Iron
Rated

5

out of

5
by
Nick P
from
Perfect for Families
I've had mine 3 years now. The cooking area is massive compared to my previous grills. This makes it perfect for offset cooking. Also, there is plenty of roo to cook pizza's alongside the traditional steaks, burgers and sausages etc.. Controlling the heat is straightforward, I've successfully managed a consistent 200° for over 4 hours, the temp only dropping when I re-fuelled it. Because I offset cook, I can smoke food, although an option of a chimney on one side would have been good…. The door ar the front allows good access to top up the coals It's extremely easy to clean, the grills come out using the lifting tool supplied and the trays contain the ashes well and the bottom tray collects all the ash and slides out for easy cleaning. The BBQ still look almost new, even after constant summer use with a family or 4 plus guests!!! I coat the outside with virgin olive oil before I wrap it up for winter. I am very pleased. In the main, it's very sturdy but the lid seems a bit flimsy at times. Definitely a 8 out of 10 for a charcoal BBQ!!! Buy it, you won't be disappointed.
Date published: 2023-05-20
What is the grilling area? Can I keep it outside or it may get rusted ?
Hello Tzur, The dimensions are : 72,5 x 48 cm We recommend that you keep your barbecue in a dry place, away from any source of moisture or the weather. Best regards, Your Char-Broil Team
Date published: 2023-10-07
What is the dimension of the grill please, thanks
Hi Gauty. The Performance Charcoal 3500 model is 146.3 wide, 71.6 cm deep, 114.8 cm high and the working height is 88 cm. Many greetings Your Char-Broil Team
Date published: 2023-08-19
Is it possible to retrofit or use a rotisserie to the Performance Charcoal 3500 please? Thanks 👍🏻
Hello CazE. There is no rotisserie for the Performance Charcoal 2600 and 3500 models. Many greetings Your Char-Broil Team
Date published: 2023-07-30
What are the Dimensions of the BBQ (3500), Thanks
Hi SecretSquirrel, the Performance Charcoal 3500 has a width of 146.3 cm, a depth of 71.6 cm and a height of 114.8 cm. Kind regards Your Char-Broil Team
Date published: 2023-07-09
What's the best cover for the performance charcoal grill bbq  3500
Hello Mal66, Unfortunately we don't have a suitable protective cover for the Performance Charcoral 3500 in our product range. Best regards Your Char-Broil Team
Date published: 2022-11-02
My recently assembled fire pan tray won't lift up/down without catching. How do I fix this?
Hello Len, Please use our contact formula to contact us. We would need to see some pictures. Best regards, Your Char-Broil Team
Date published: 2022-08-22
What is the main grill made from? Stainless steel or enamelled steel?
Hello Nasher, The grates are made of porcelain coated cast iron. Best regards, Your Char-Broil Team
Date published: 2022-07-31
What is the boxe size for this bbq Char broil 3500 thank you
Hello Char broil 3500, The box dimensions are : 72,5 cm x 48 cm x 50 cm. Best regards, Your Char-Broil Team
Date published: 2022-06-13