Performance POWER EDITION 3

Performance POWER EDITION 3
3+1-Burner | For 4-6 People | TRU-Infrared™ Technology | 900 °C Sear Burner
Your compact mid-range gas grill in matt black look with 900° high-performance sear burner
Some like it hot... and we've designed our Performance Power Edition for them. Our entry-level grill is compact and focuses on the essentials. But it lives up to its name: the three fuel-efficient and stainless-steel burners quickly bring the grill up to temperature. Additional power is provided by the ceramic high-performance sear burner on the side, which can reach temperatures of up to 900°! This is where you perfect the crust and make it beautifully crispy with professional grill stripes. Like other products in the Performance Line, it features our TRU-Infrared™ Technology. This evenly distributes heat to keep your food up to 50% juicier.
Read More
Read Less
---
Performance POWER EDITION 3
1.
Barbecue juicier than ever with TRU-Infrared™ Technology
The core element of the patented TRU-Infrared™ Technology is the unique emitter plate. It distributes the heat evenly across the entire grate, ensuring that your barbecued food is up to 50% juicier. The efficient technology also reduces energy consumption, and its special construction makes the emitter plate, grate and firebox really easy to clean.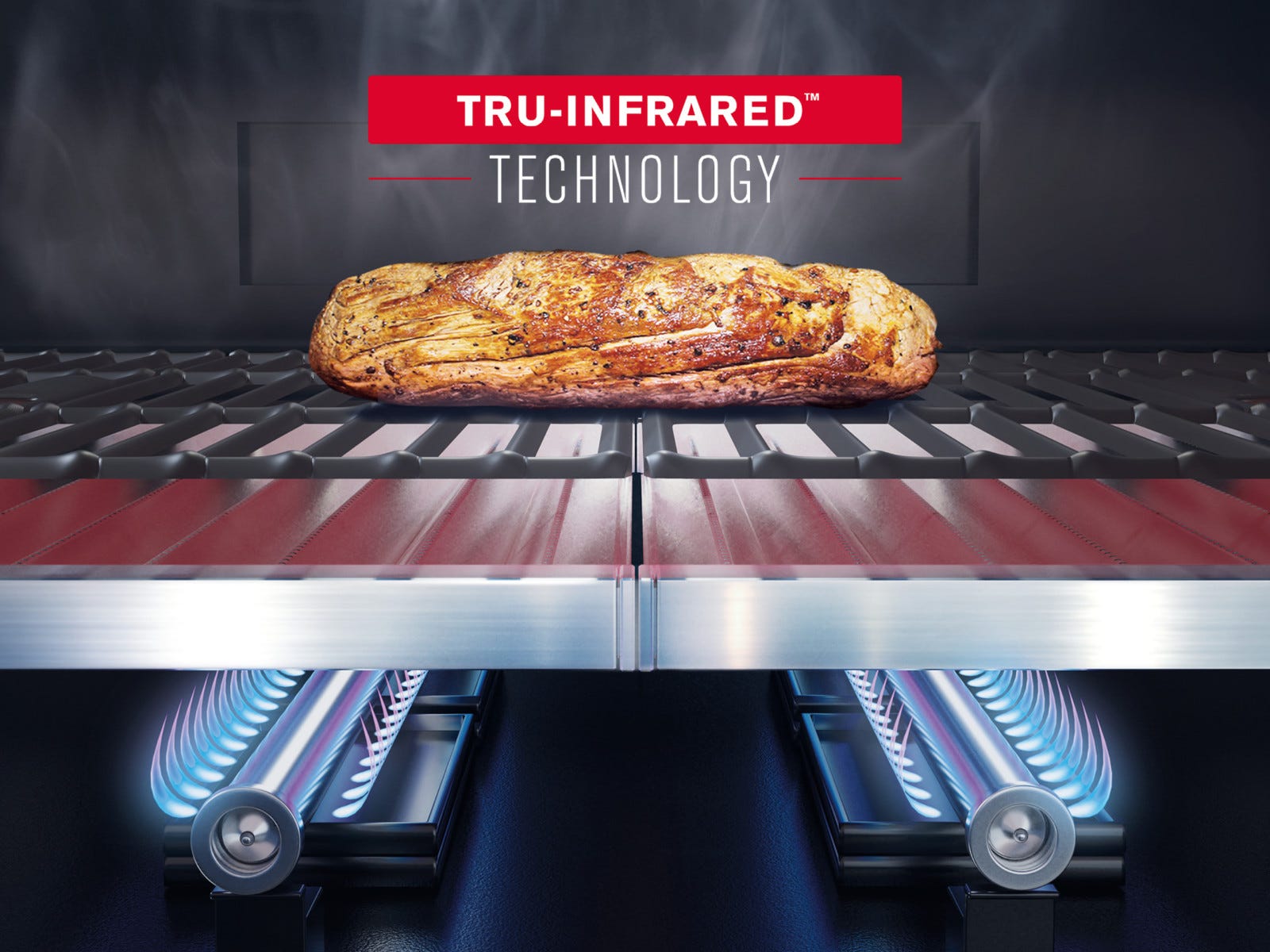 2.
Efficient stainless steel burners for fiery barbecues
Your advantage: the low-consumption, high-powered stainless steel burners are long-lasting and provide maximum heat with low gas consumption. Thanks to the electronic SureFire® ignition, the burners are ignited at the touch of a button – no tools required.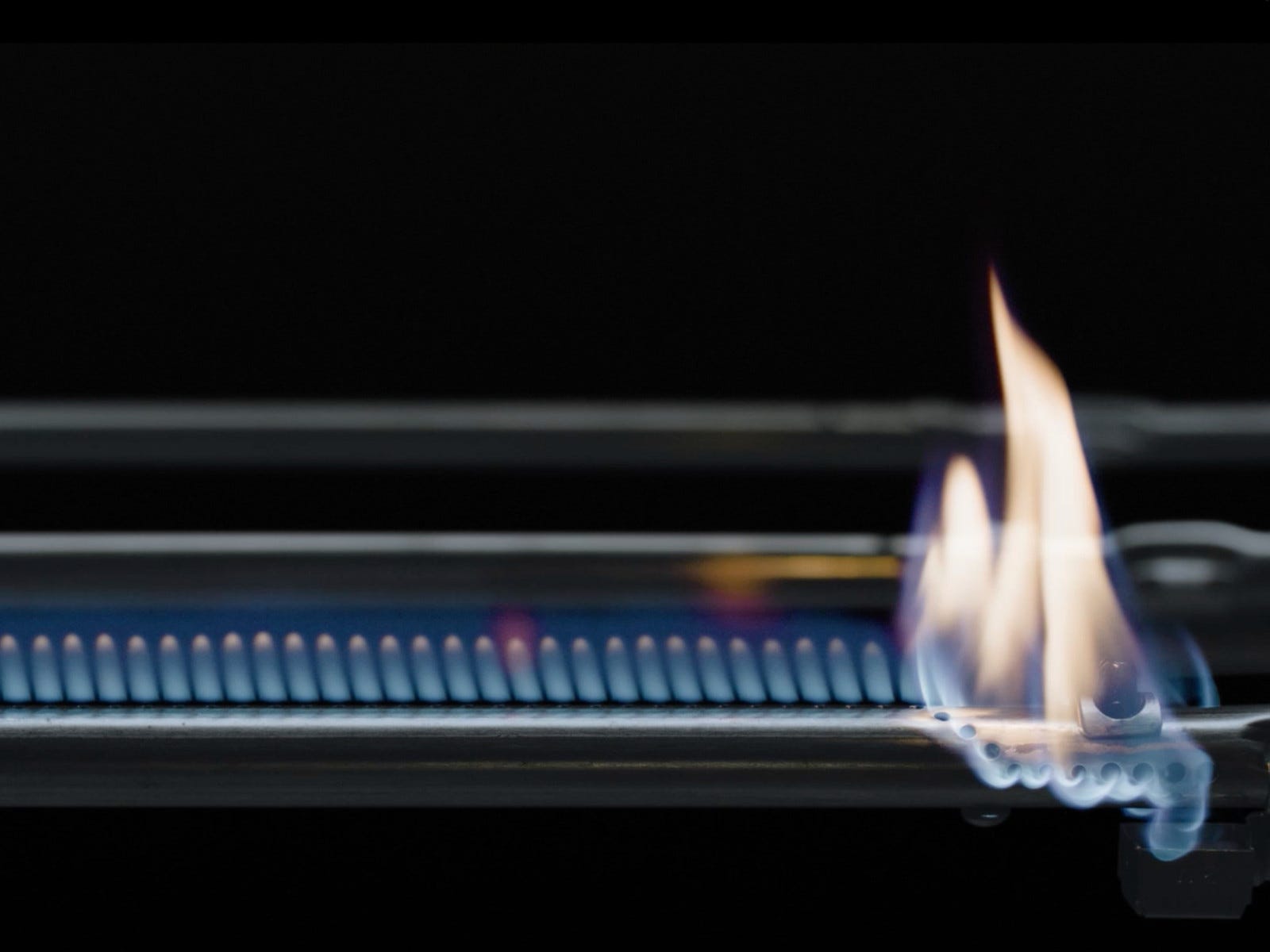 3.
More effective barbecuing thanks to high-performance sear burner
The ceramic sear burner reaches temperatures of up to 900 °C to ensure a crispy crust and the perfect barbecue flavour.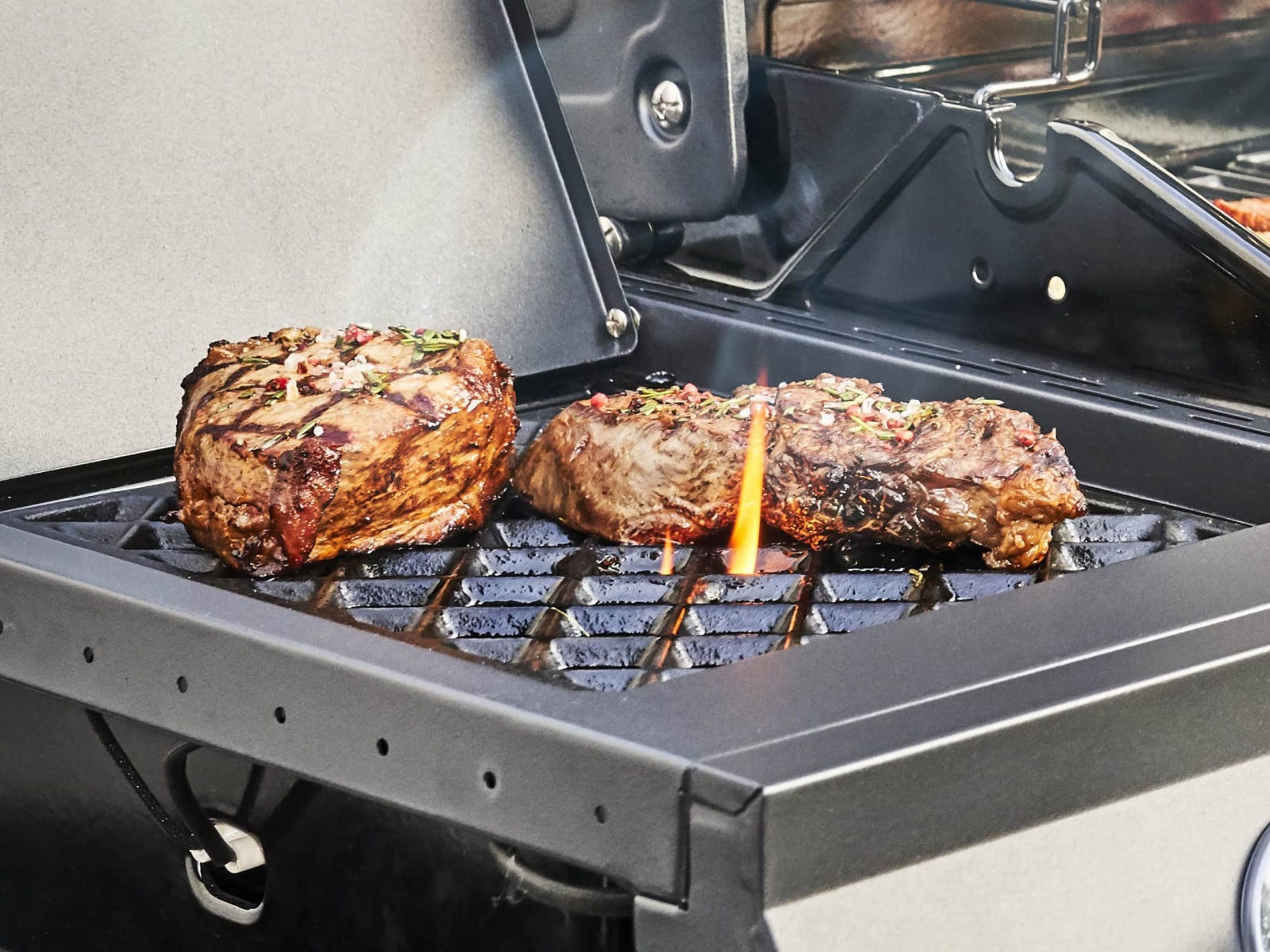 4.
Coated cast iron grates for perfectly shaped barbecues
The grates are made of coated cast iron for greater heat retention and perfect barbecue stripes. They are durable, rustproof and easy to clean.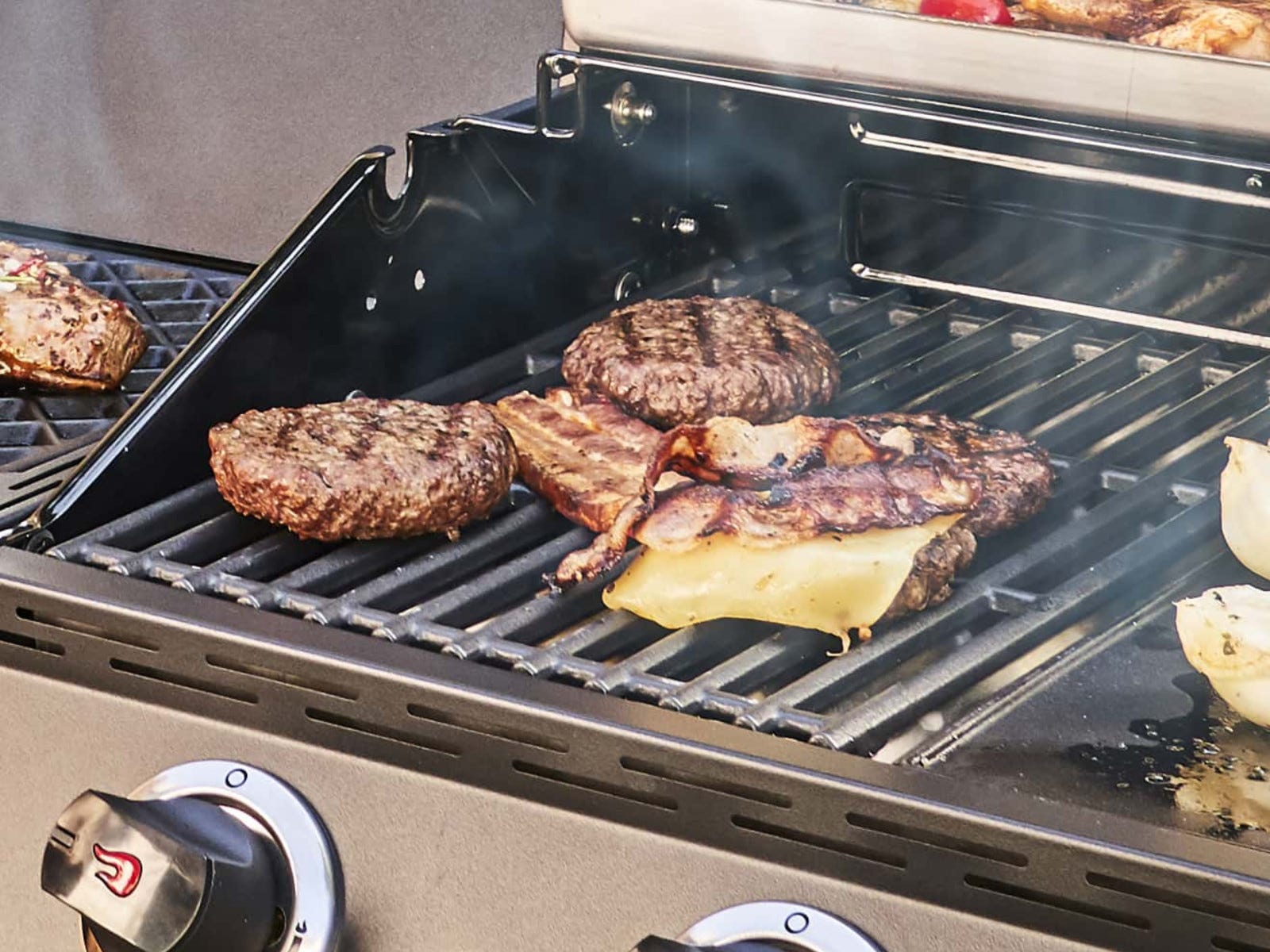 5.
Warming Rack
Use this removeable shelf to keep cooked foods warm, to toast bread or as an indirect cooking zone.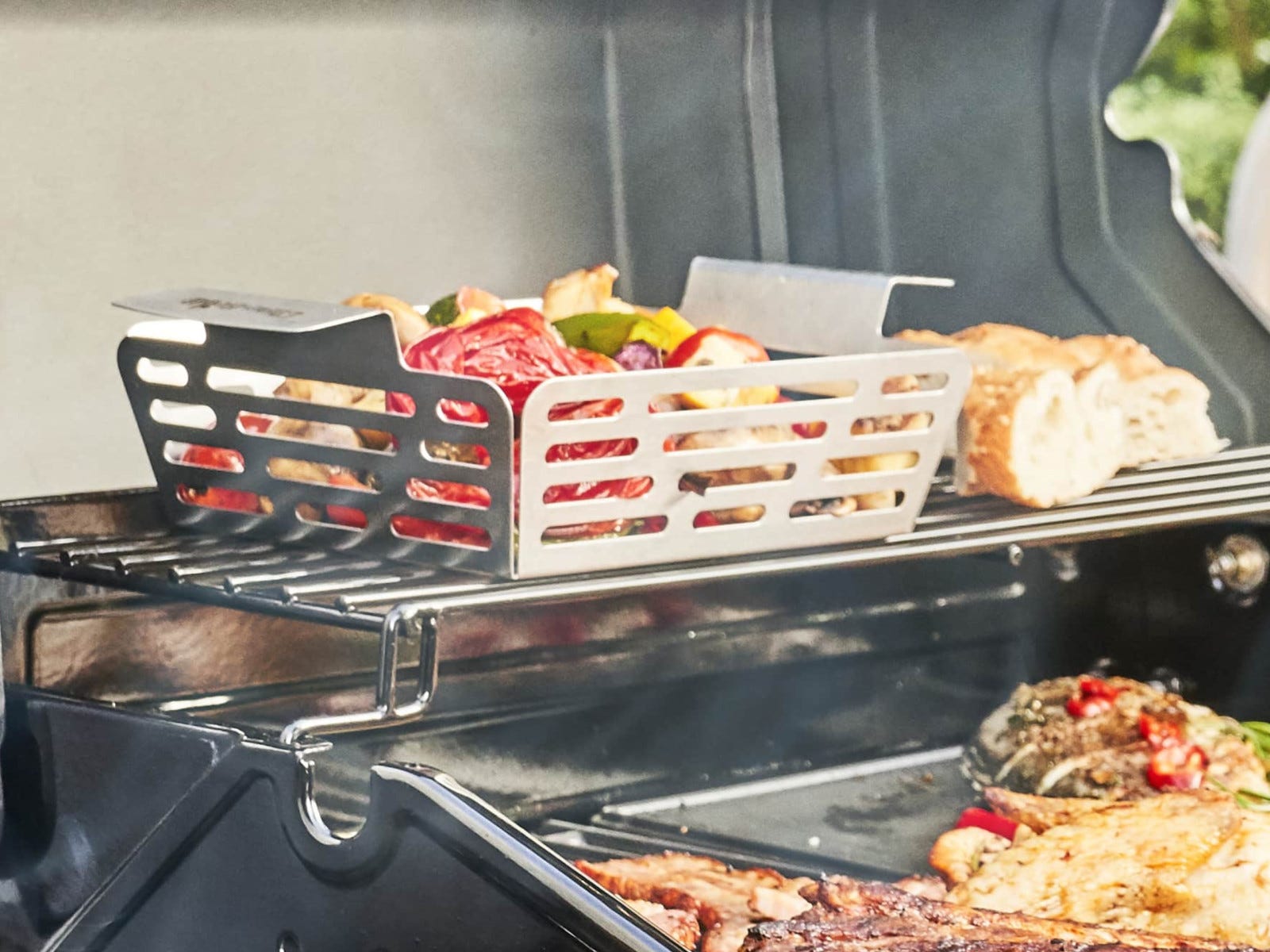 6.
Electronic SureFire® ignition
Fitted to each burner, ignites them individually and independently at the touch of a button, with no open flame.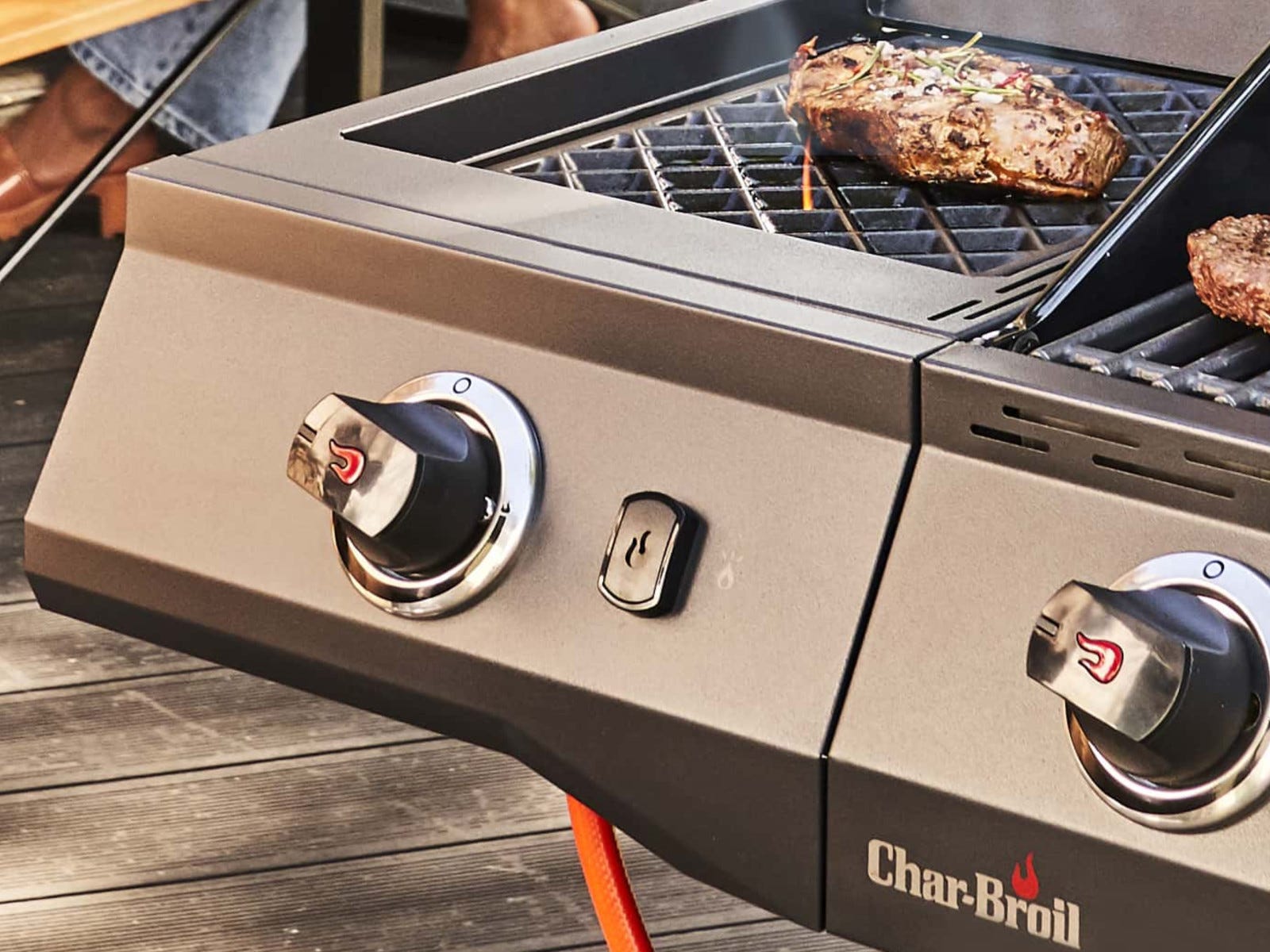 7.
Larger gas bottle holder – a really practical plus point
The large, stable gas bottle holder inside makes things a lot easier: It ensures easy positioning of gas cylinders up to 11 kg.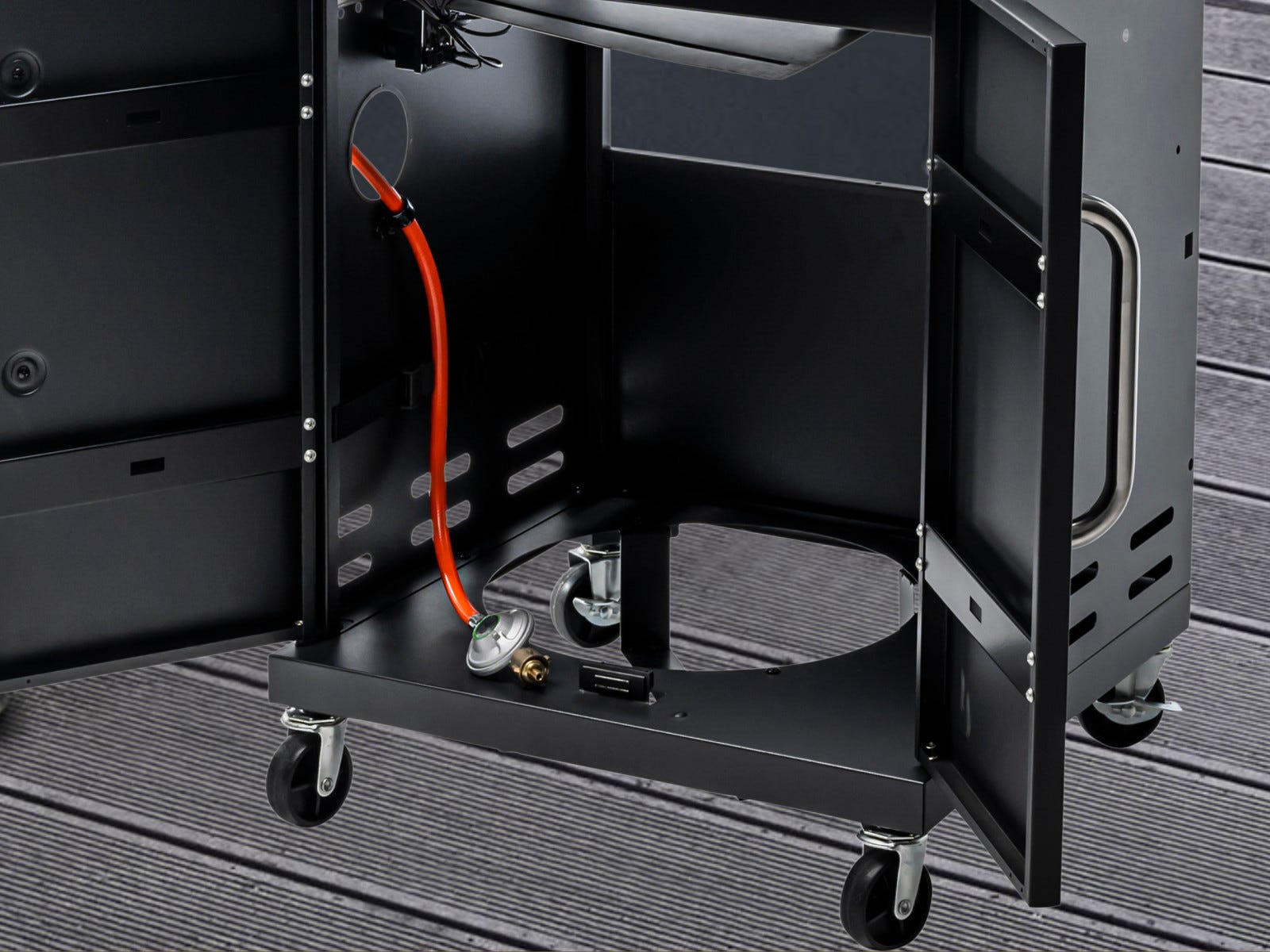 8.
Individual solutions thanks to MADE2MATCH compatibility
Barbecue accessories? With our separately available MADE2MATCH accessory system, you can flexibly expand your barbecue – just the way you like it.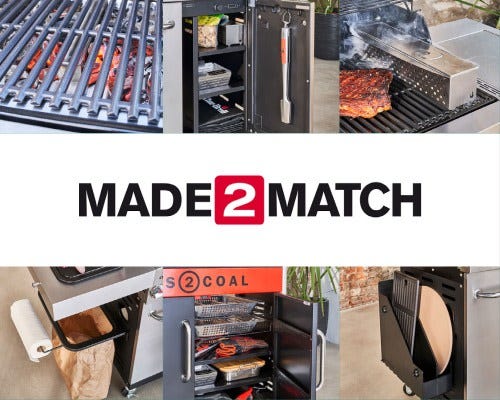 Warranty
Burner-Warranty Term (Years)
5
Grates-Warranty Term (Years)
2
Lid/Firebox-Warranty Term (Years)
2
Additional Specifications
Cooking system
TRU-Infrared™ Technology
Materials
Burner Material
Stainless Steel
Side Shelf Material
Black Painted Steel
Grate Material
Porcelain Coated Cast Iron