Ultimate Entertainment

Ultimate Entertainment
Stainless Steel Body Type 304 | Sink | Removable Ice Box | Double Socket | Waste Container
Forms with Ultimate 3200 and Ultimate Corner Module the perfect outdoor kitchen
With the Ultimate Modular Outdoor Kitchen, the family meeting point can be easily moved outdoors. The line combines durable quality, comfort and flexibility. The Entertainment Module has a high-quality, durable stainless-steel body (Type 304) and can withstand yearlong usage. The worktop is made of grey granite. The module is equipped with a fully functioning sink, an integrated plastic cutting board, a removable ice box, a retractable waste container and an recessed double socket. You can flexibly combine the Ultimate Entertainment Module with the Ultimate 3200 gas grill - for a perfect outdoor kitchen. If you also add the Ultimate Corner Module, you can place your Ultimate kitchen around the corner and create additional storage space.
Read More
Read Less
---
1.
Flexible combinability
Can be flexibly combined with the Ultimate 3200 and the Corner module.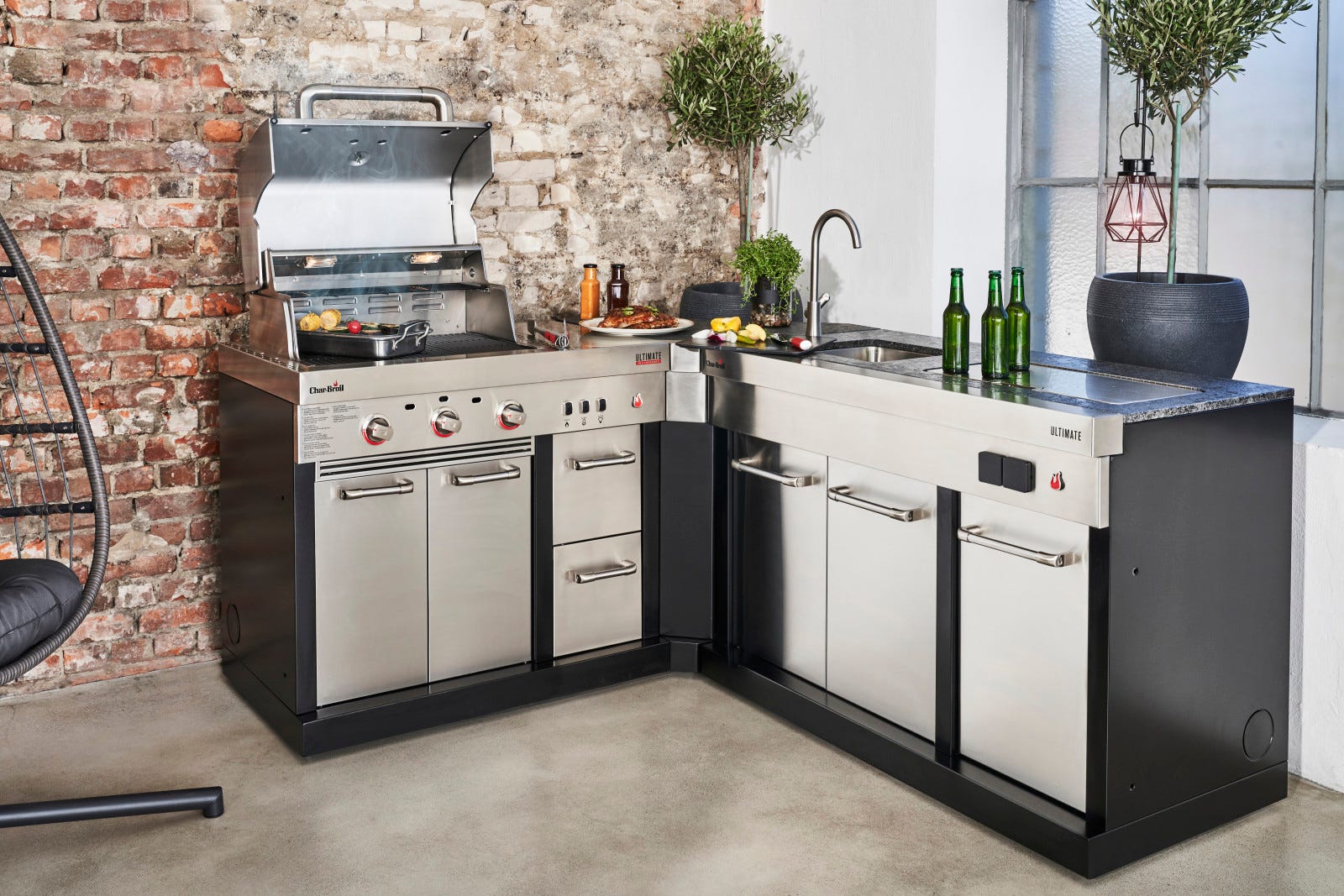 2.
Premium Construction
High-quality, durable stainless-steel body (Type 304) with grey granite worktop.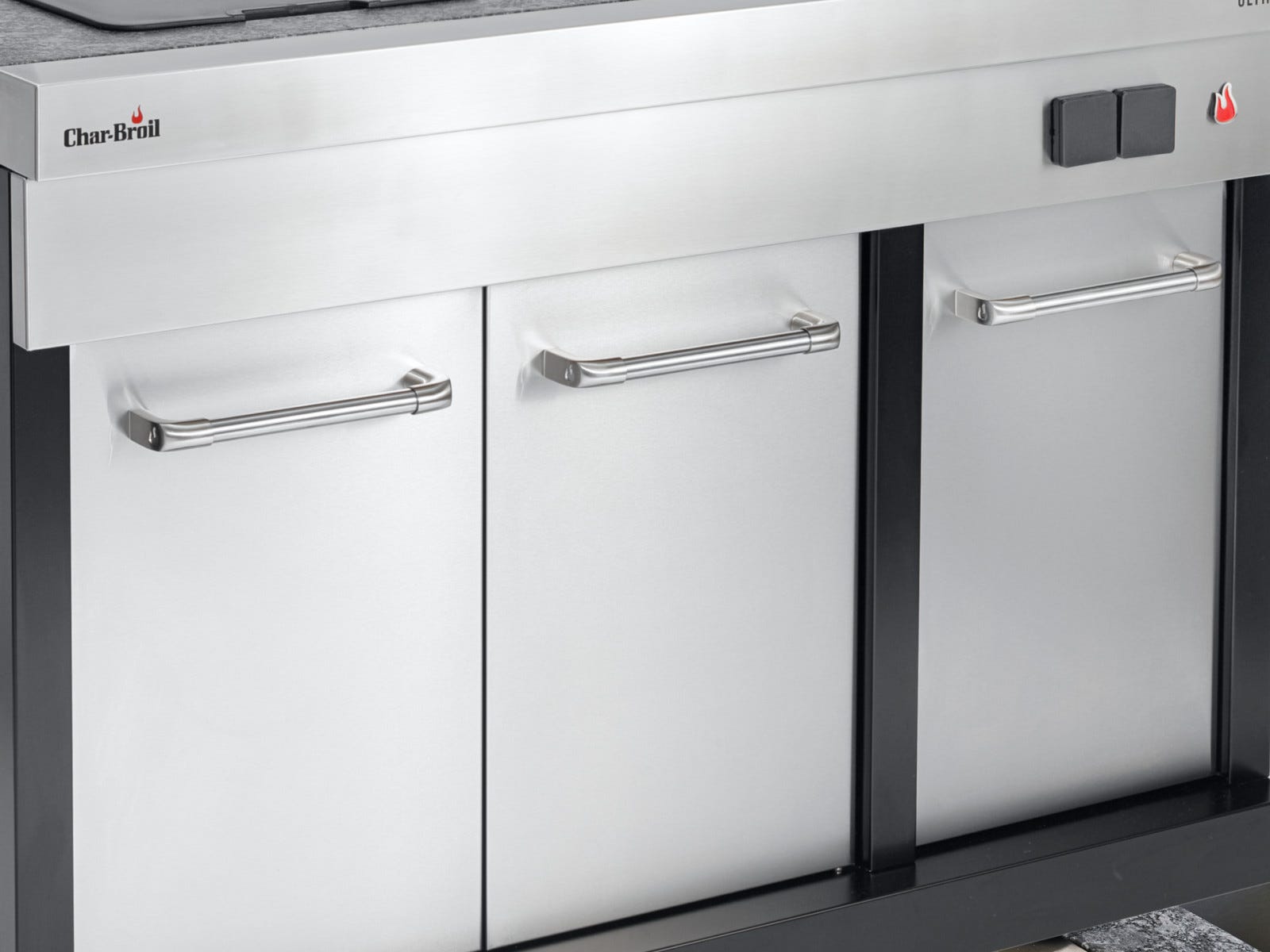 3.
Fully Functioning Sink
Fully functioning sink with tap to wash crockery or salad quickly.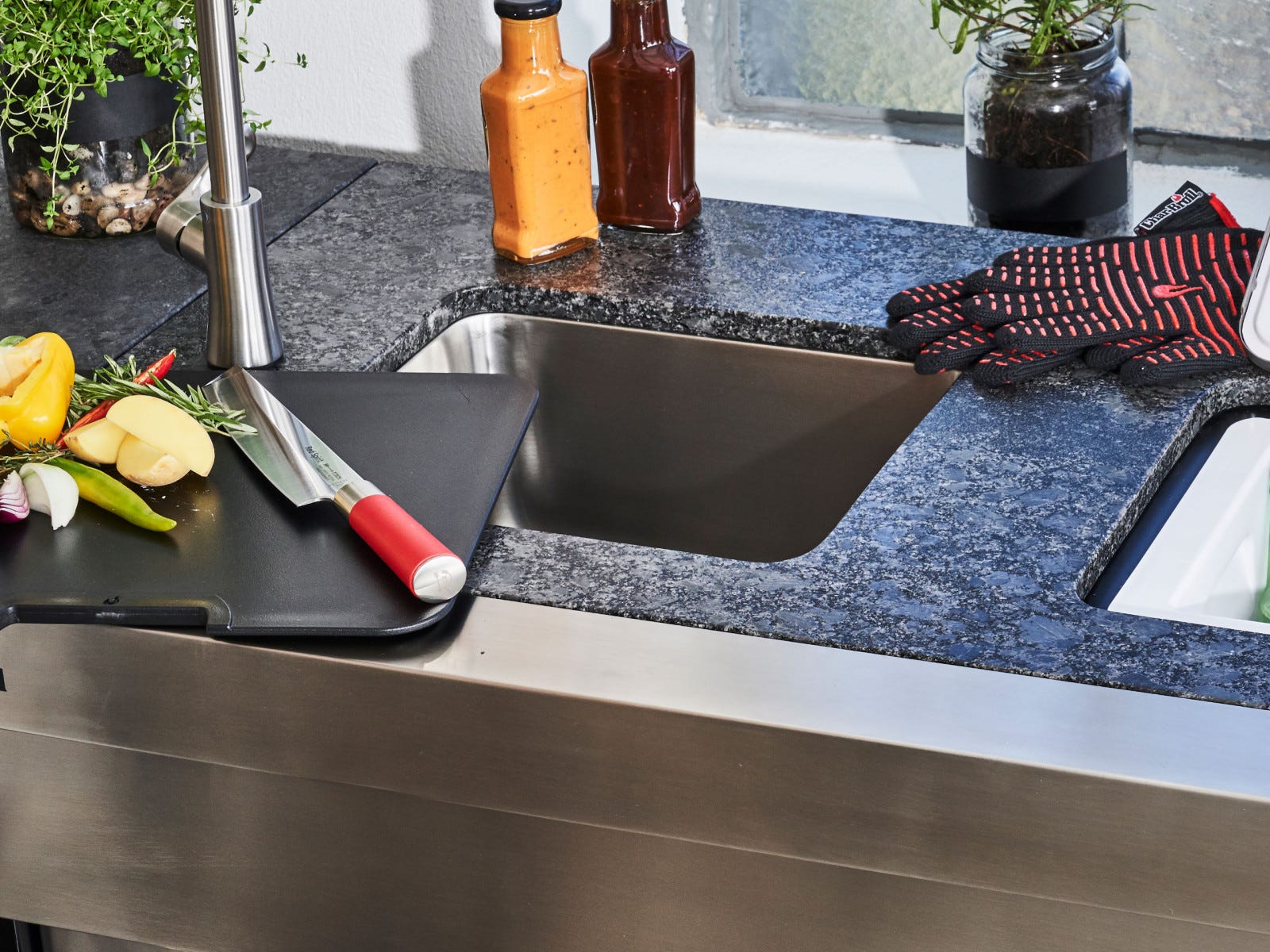 4.
Integrated ice box
Removable ice box to keep drinks cold and food fresh.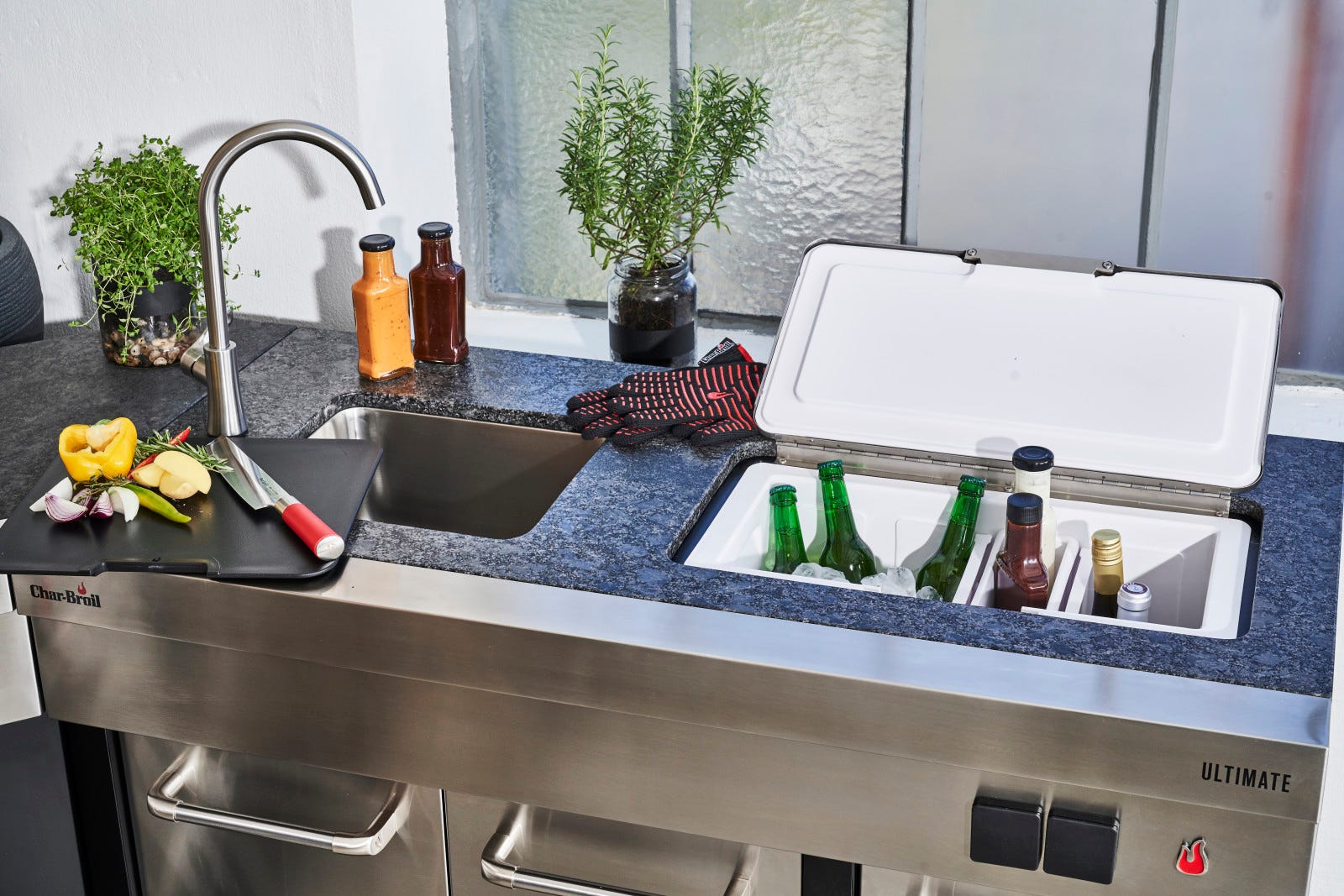 5.
Double Socket
Recessed double socket to connect small kitchen appliances or charge a mobile phone.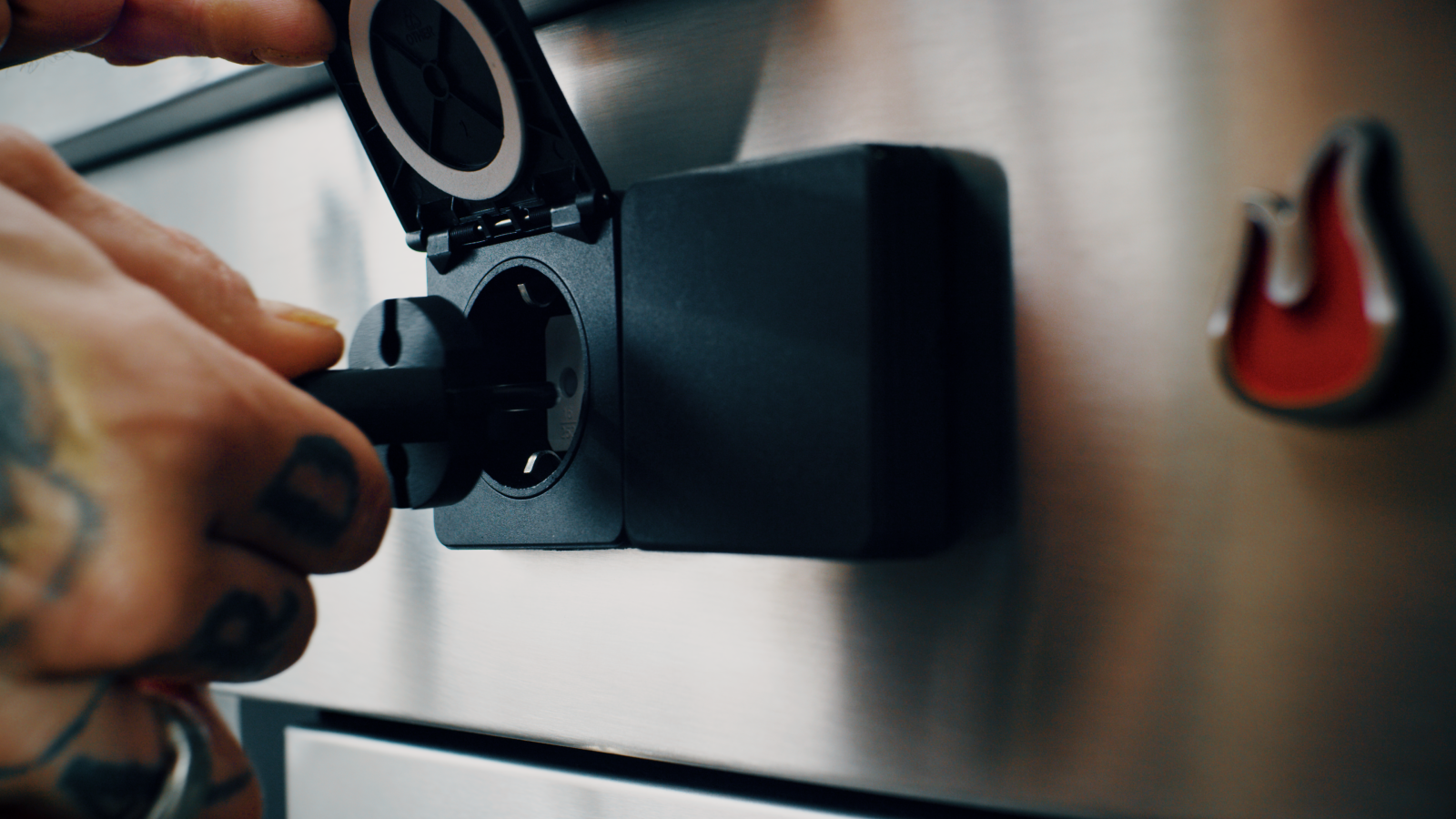 6.
Retractable Waste Container
Retractable waste container for a tidy work surface.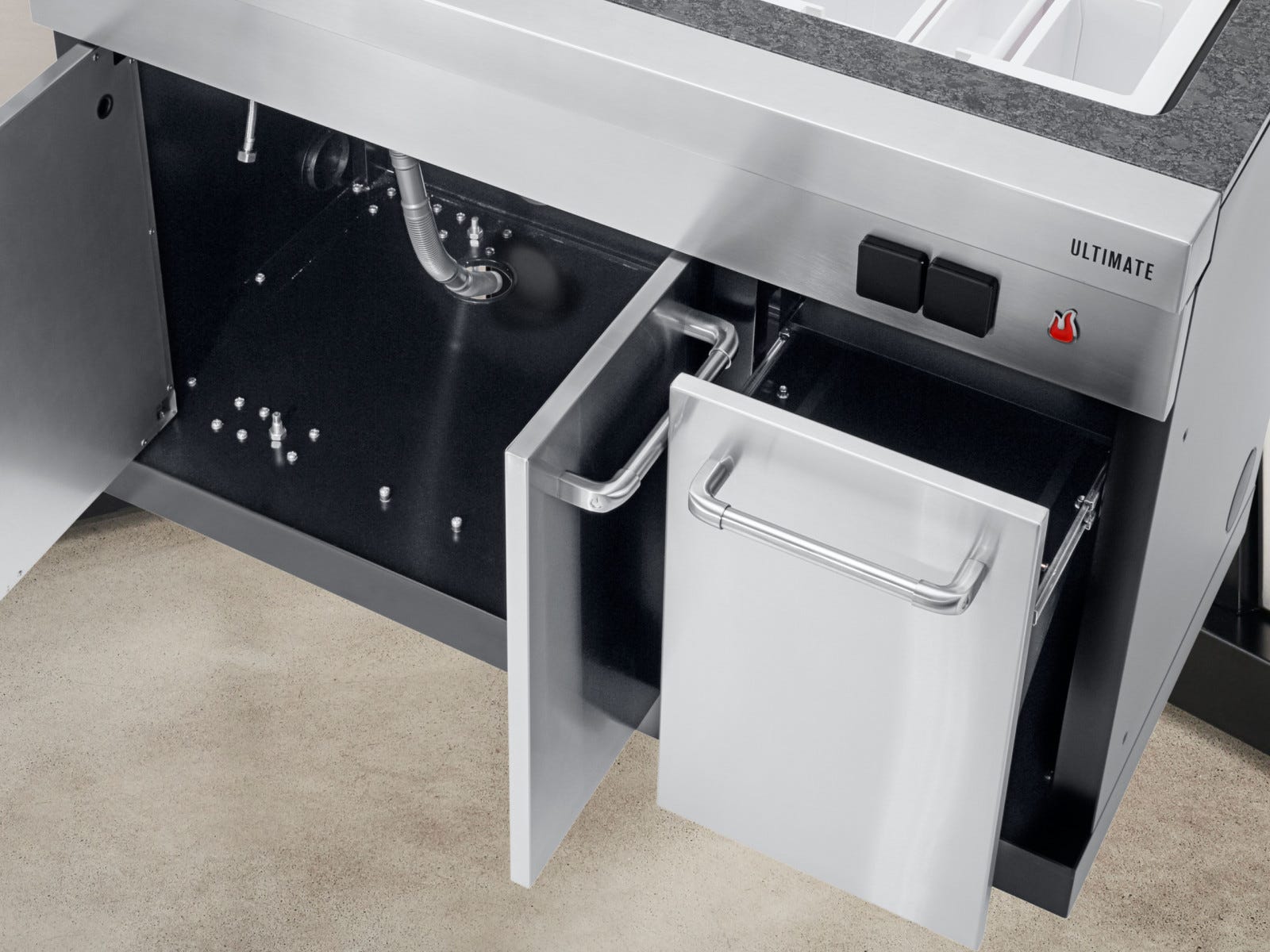 7.
Cutting Board
Integrated plastic cutting board for preparing the ingredients.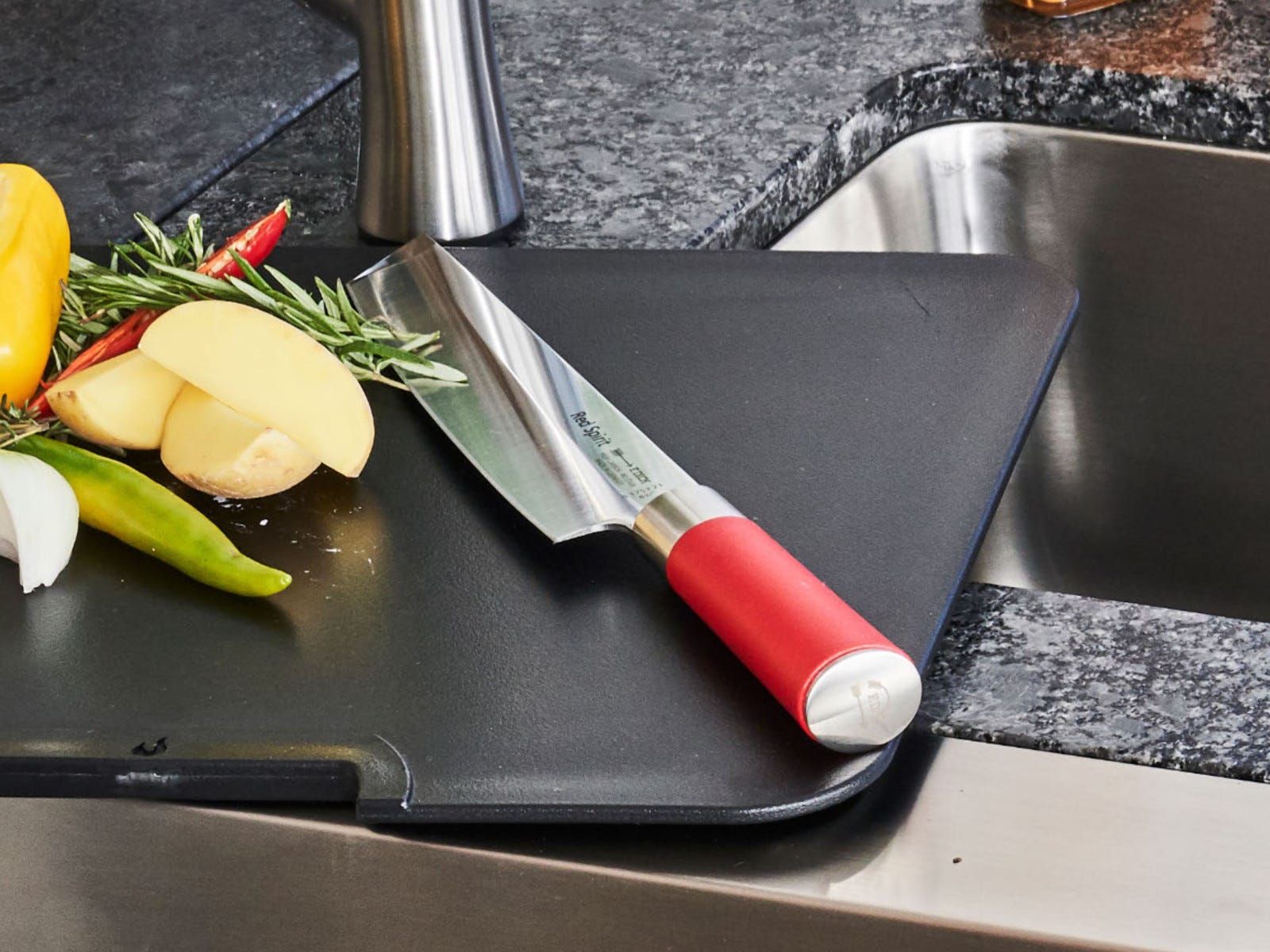 8.
Wheels
The module has wheels and moves until legs are adjusted.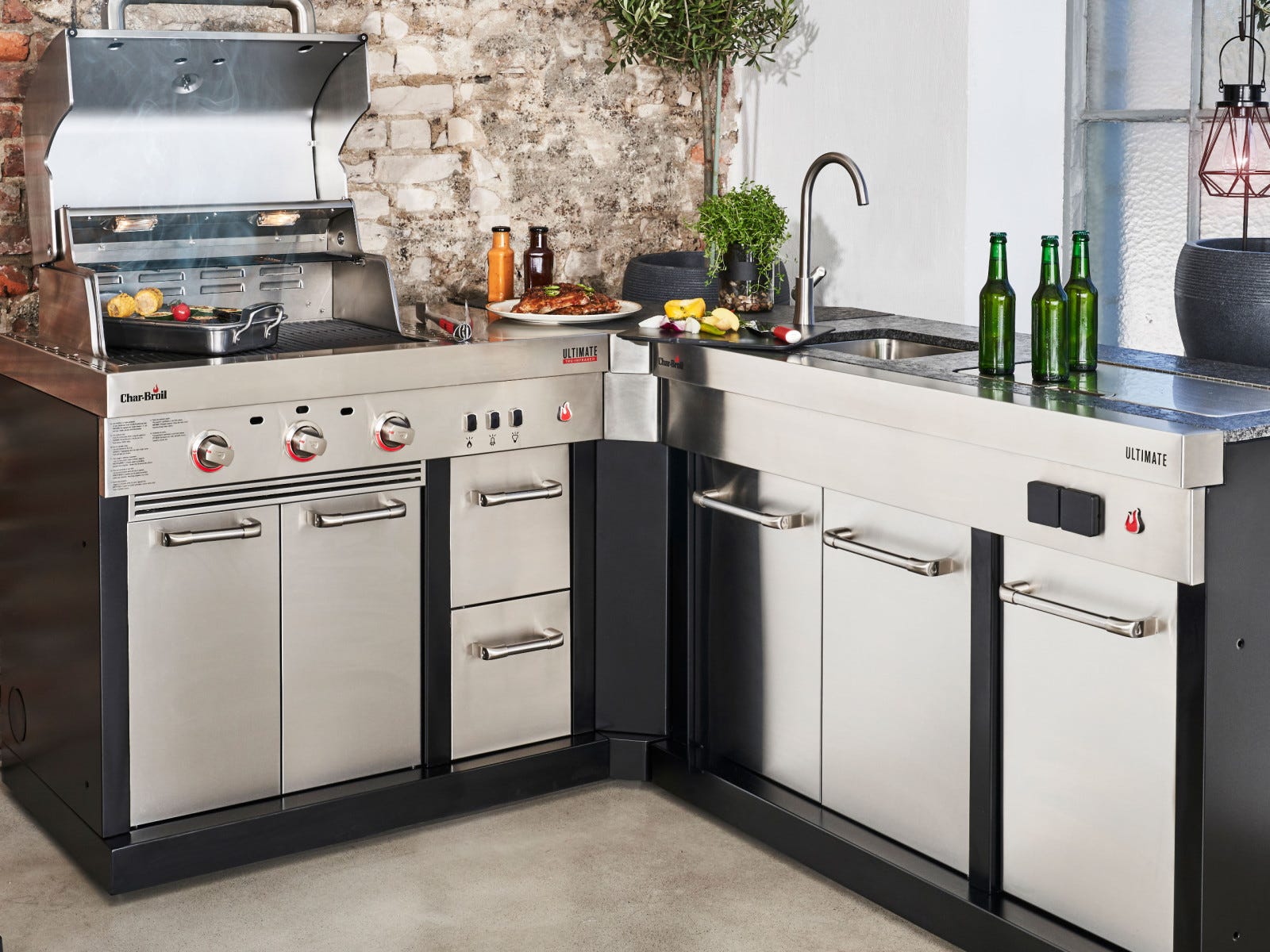 Additional Specifications