Professional 4400 S

Professional 4400 S
Premium Gas Grill with unique TRU-Infrared™ Technology- Durable stainless steel construction and fully-equipped.
The Professional 4-burner grill is the perfect large-sized for master grillers. Start it up with the push of a button. With infrared technology this grill heats up faster, hotter and more evenly for less grill flare ups and juicier food. Four top-ported stainless steel burners generate a long lasting performance and better temperatur control. Cast iron grates ensure excellent performance and perfect sear marks. A large enamelled warming rack creates room for bread or vegetables. Two large, stainless steel doors hide the tank and allow additional storage.
Read More
Read Less
---
1.
TRU-Infrared™ Technology
Cook your food evenly and with less flare-ups, using infrared technology. You'll get juicier food every time. (Burner, grate, and emitter design may vary per model.)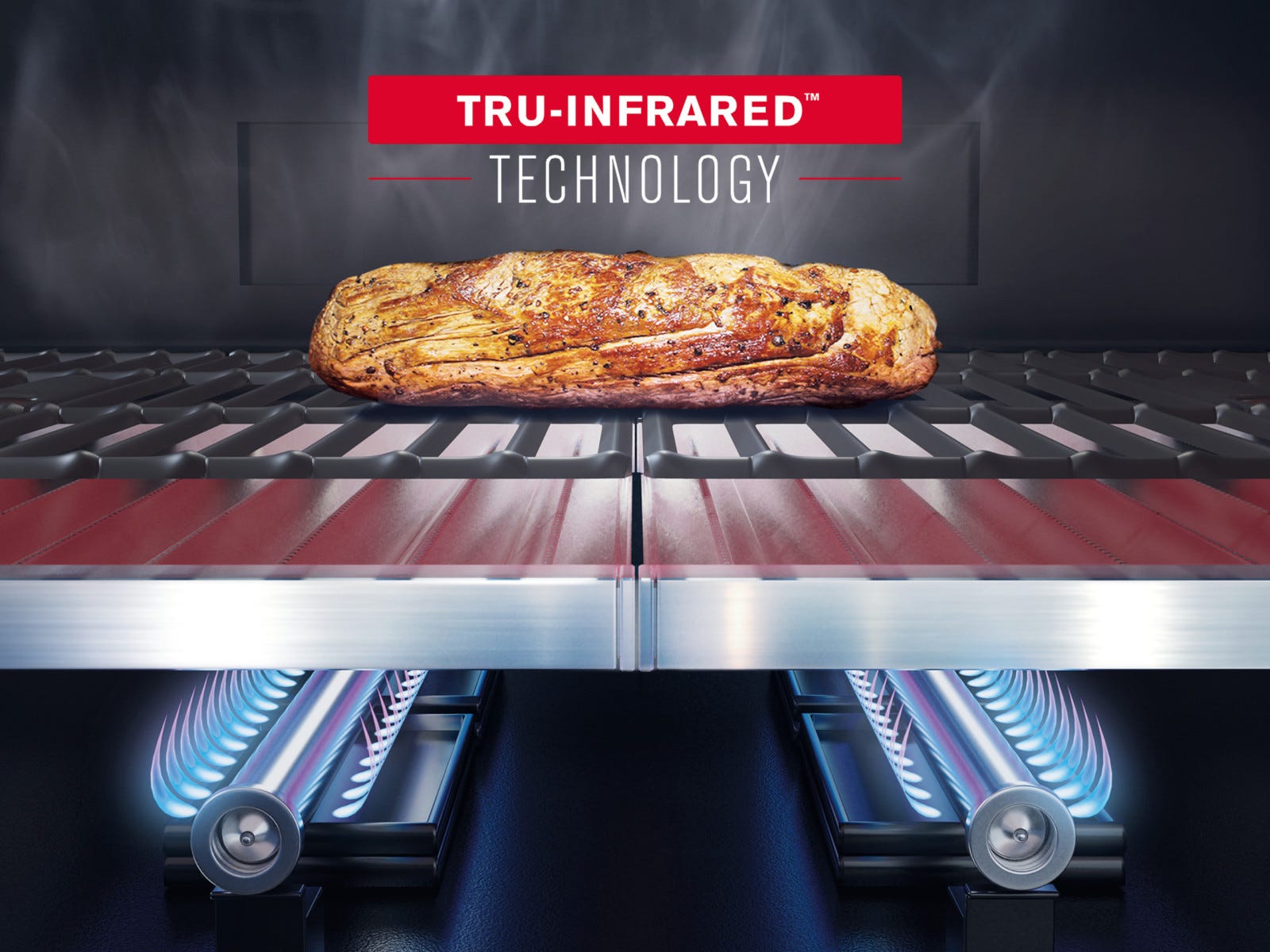 2.
Cast Iron Grates
Cast iron grates are durable, rust-resistant and easy-to-clean.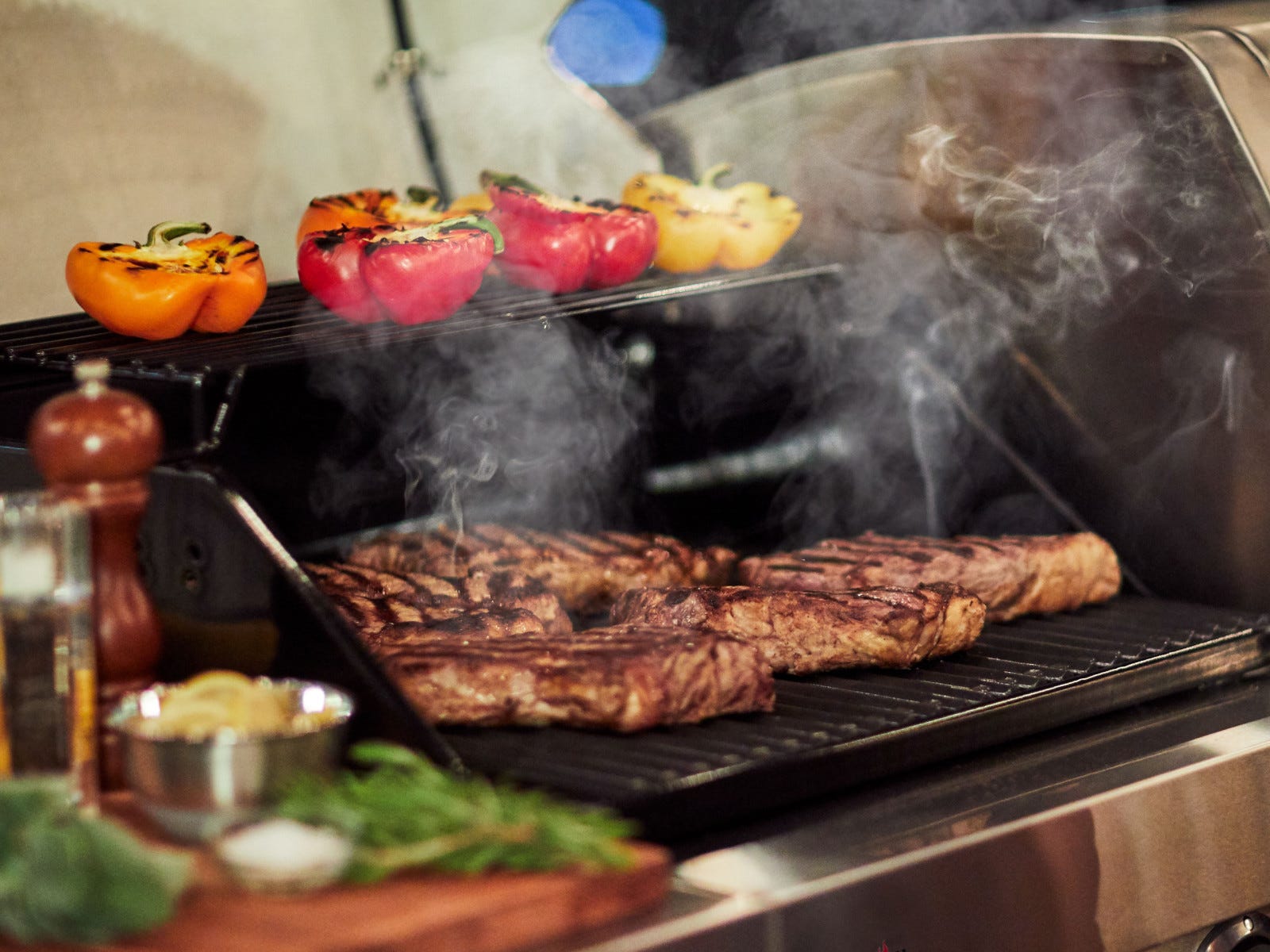 3.
Lid-Mounted Temperature Gauge
Keep track of preheat status and monitor the grate temperature of your grill.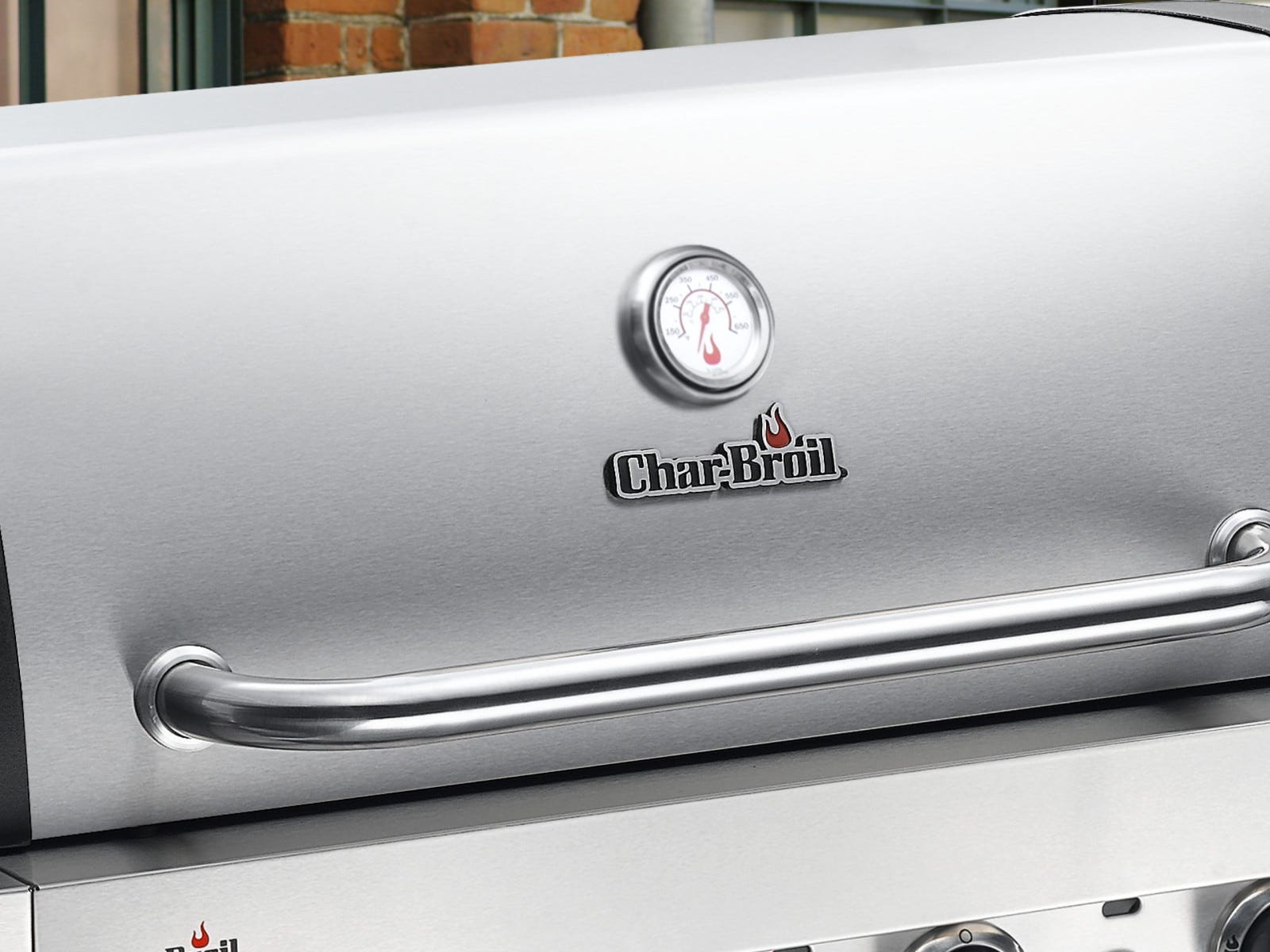 4.
Warranty
We've got you covered for 10 years on the stainless steel burners. 3 years on the grates. All other parts are covered for 2 years.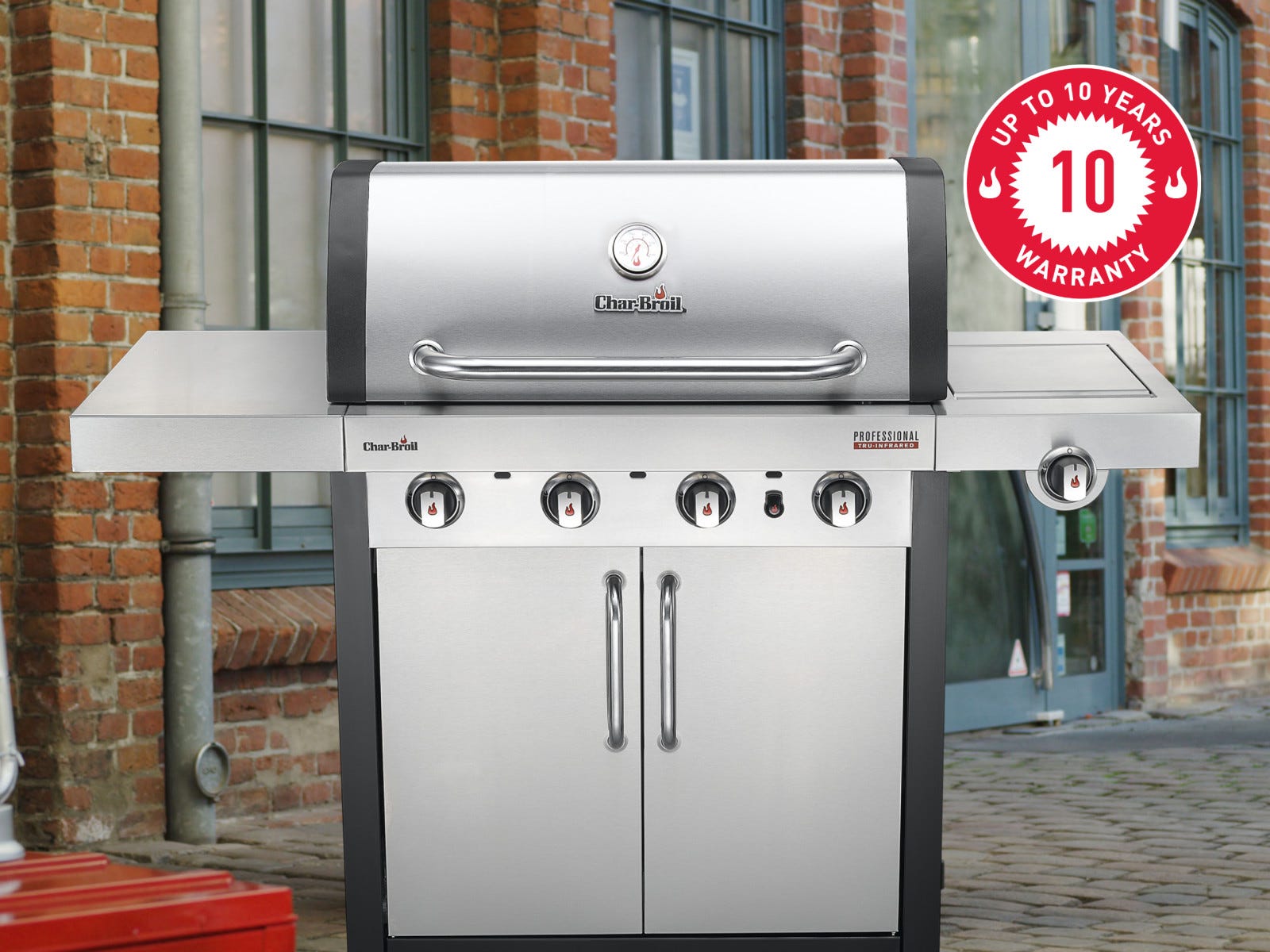 5.
Sideburner
Warm up sauces and side dishes to complement what you grill, or flip the lid down and use the surface as additional workspace.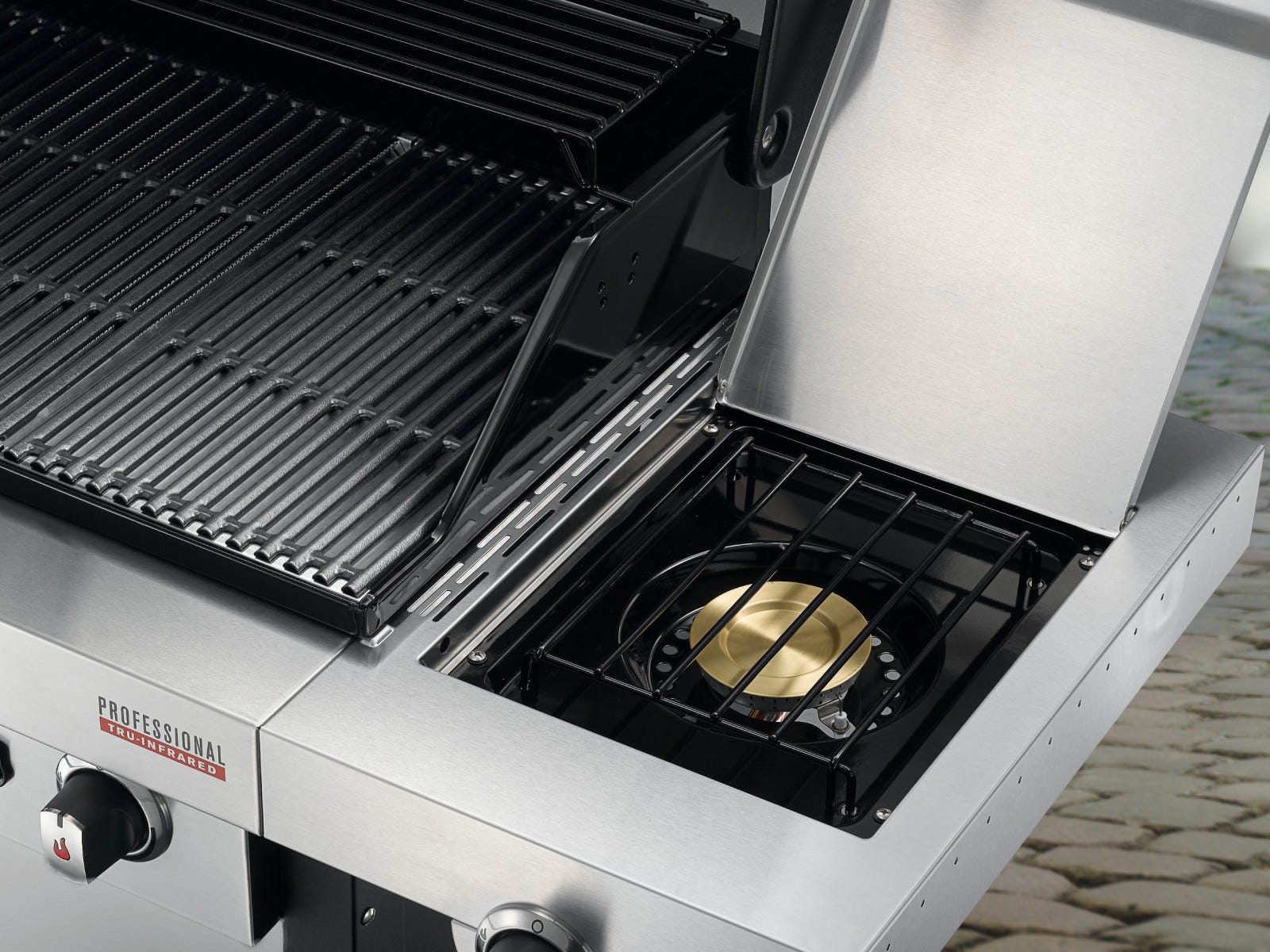 6.
Stainless Steel Burners
Our durable metal burners can take the heat and are built to last. (Burner ports may vary per model).
7.
SureFire® Electronic Igniter
An electronic igniter at each burner means you can light all your burners with the simple push of a button. No matches needed.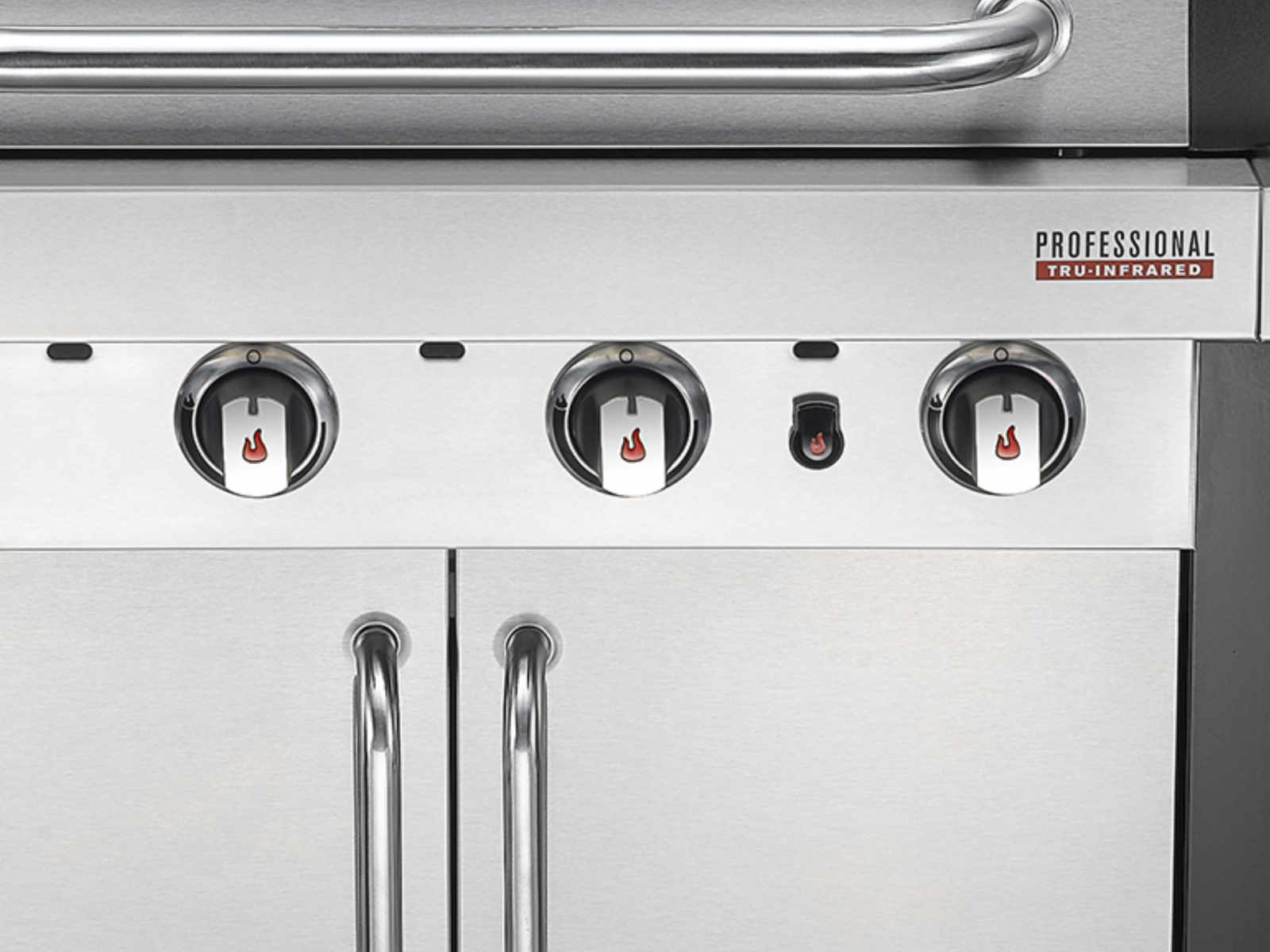 Warranty
Burner-Warranty Term (Years)
10
Grates-Warranty Term (Years)
3
Lid/Firebox-Warranty Term (Years)
2
Additional Specifications
Cooking system
TRU-Infrared™ Technology
Materials
Burner Material
Stainless Steel
Heat Tent Material
Stainless Steel
Side Shelf Material
Stainless Steel
Grate Material
Porcelain Coated Cast Iron