Professional CORE B 4

Professional CORE B 4
Professional CORE B 4
is rated out of
5
by
4
.
4+1-Burner | For > 6 People| TRU-Infrared™ Technology | Red LED-Control Knobs
The allrounder gas grill for maximum versatility and convenience
Do you expect a lot from your grill and value space and convenience? Then the Professional CORE is the perfect choice for you! Fire away: Four fuel-efficient, high-performance stainless-steel burners heat up the cast-iron grates and our unique TRU-Infrared™ Technology distributes the heat evenly so your food is up to 50% juicier and more tender. The solid lid with lid thermometer is extra high so that you can use a range of cooking methods. You can use the side burner to prepare homemade sauces or side dishes. With its elegant all-black look, the Professional CORE is a real eye-catcher. The red LED lights on the chrome-plated control knobs add a special touch and make the grill safer to use. You can see exactly which burner is currently on when a light is on. The high-quality grill construction offers plenty of space inside. The Professional CORE is packaged in FSC-certified environmentally friendly cardboard, without any polystyrene. Our MADE2MATCH system increases grill enjoyment even more: You can personalise your grill according to your needs by, for example, turning it into a charcoal grill with the MADE2MATCH charcoal tray made from stainless steel or adding a smoker function with the MADE2MATCH smoker box!!
Read More
Read Less
---
1.
TRU-Infrared™ Technology
Our unique grill system with success guaranteed. Five key benefits (up to 50% juicier food, 100% even heat distribution, no flare-ups, easy cleaning, up to 30% more economical consumption) to ensure maximum grilling fun.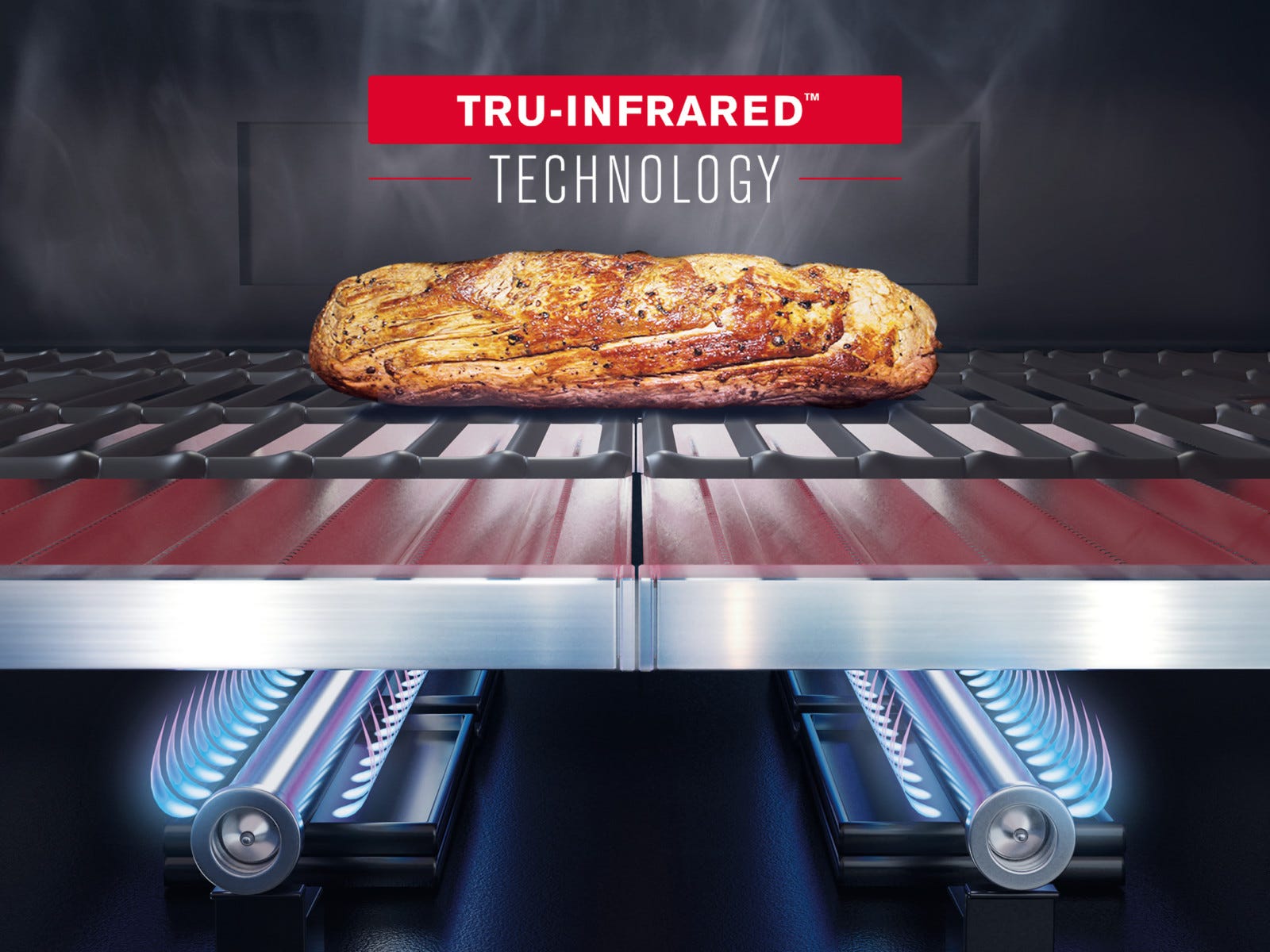 2.
Cast iron grates
Coated cast iron grates for greater heat retention and perfect sear strip marks. The grates are durable, rust-resistant and easy to clean.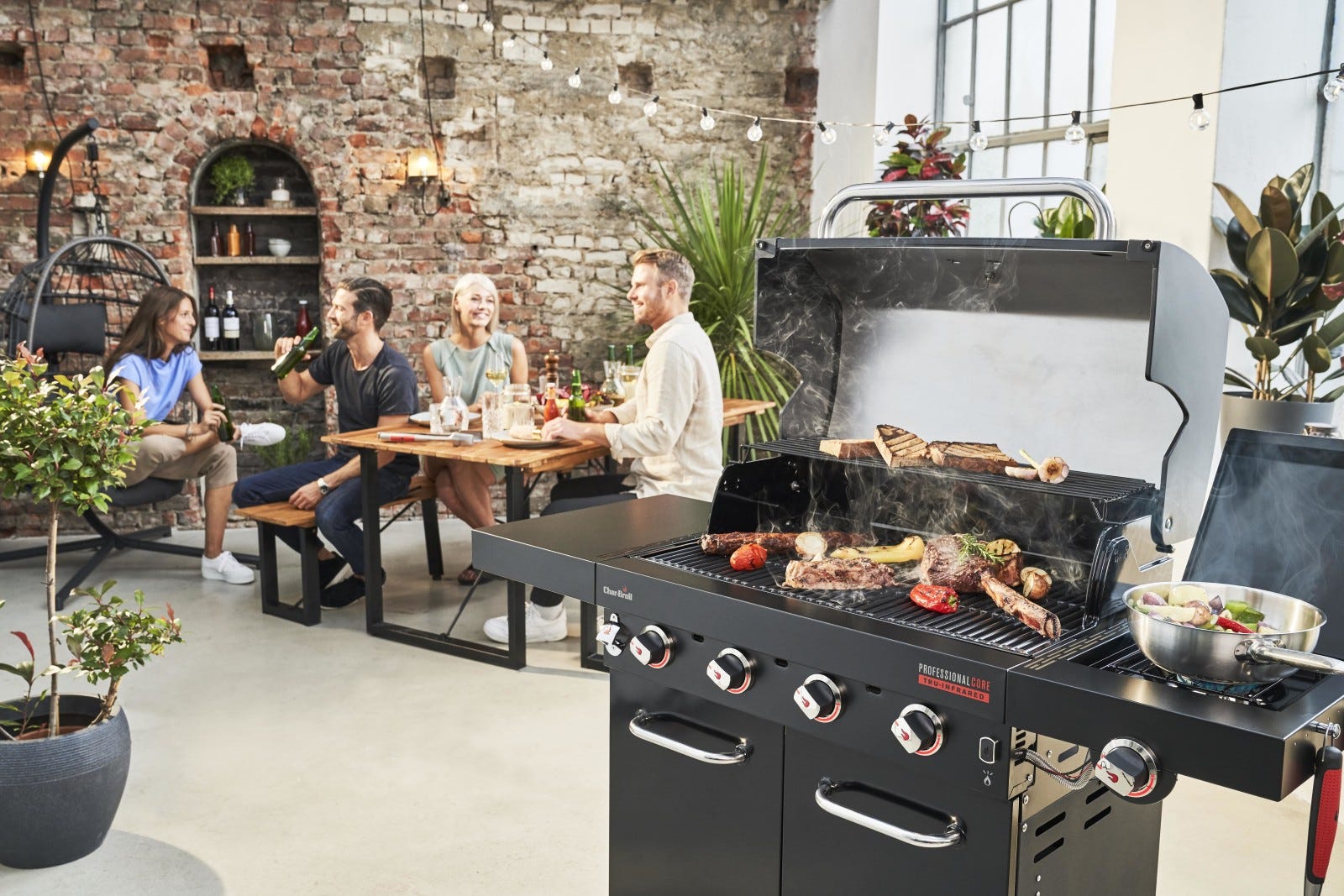 3.
Stainless steel burners
Four fuel-efficient, high-performance burners made of stainless steel for maximum heat with low gas consumption. The burners are heat-resistant and particularly durable.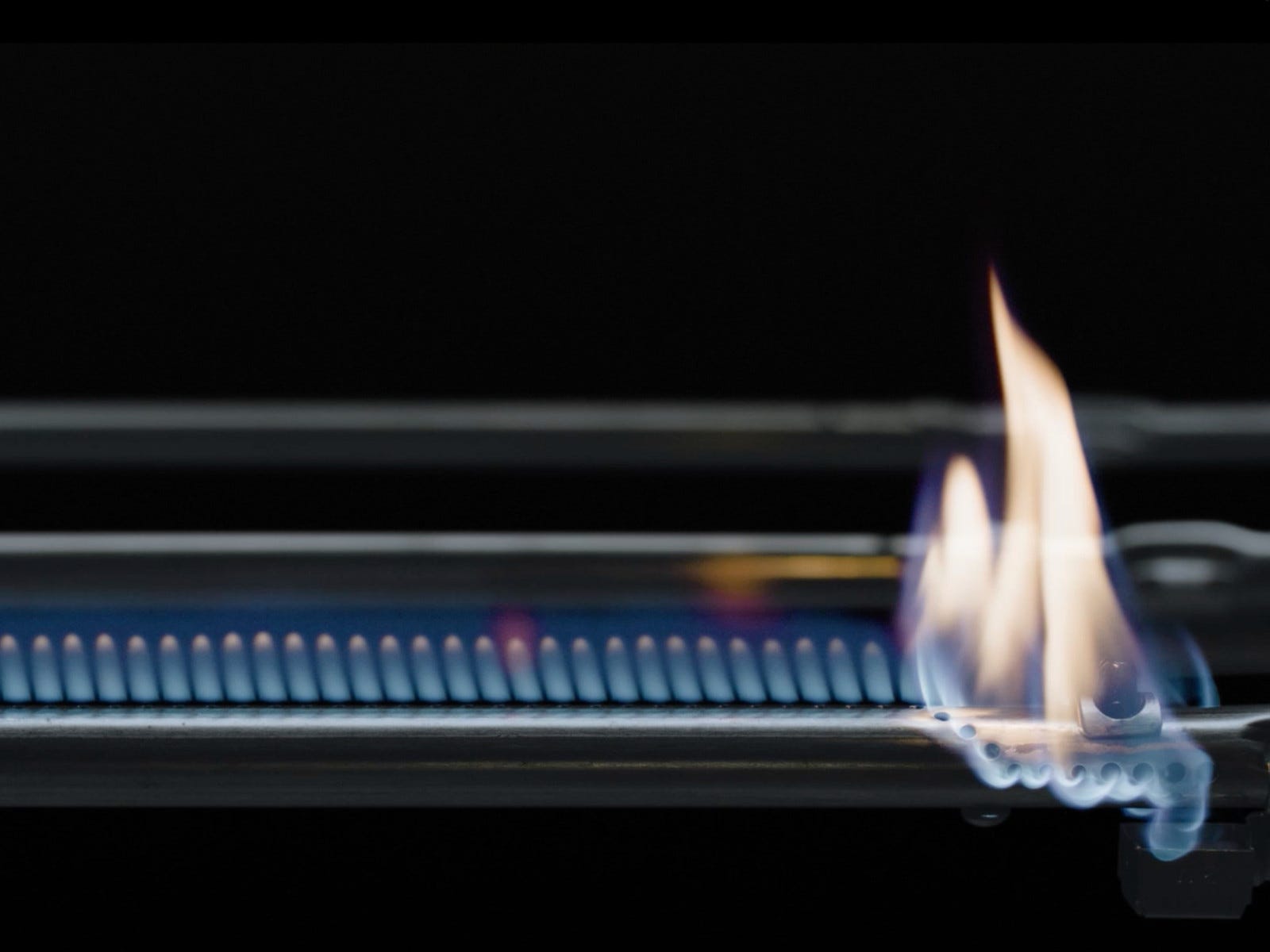 4.
Sideburner
Heats sauces and dishes that complement the food on the grill. When looking to create an additional work surface, the lid can also be closed.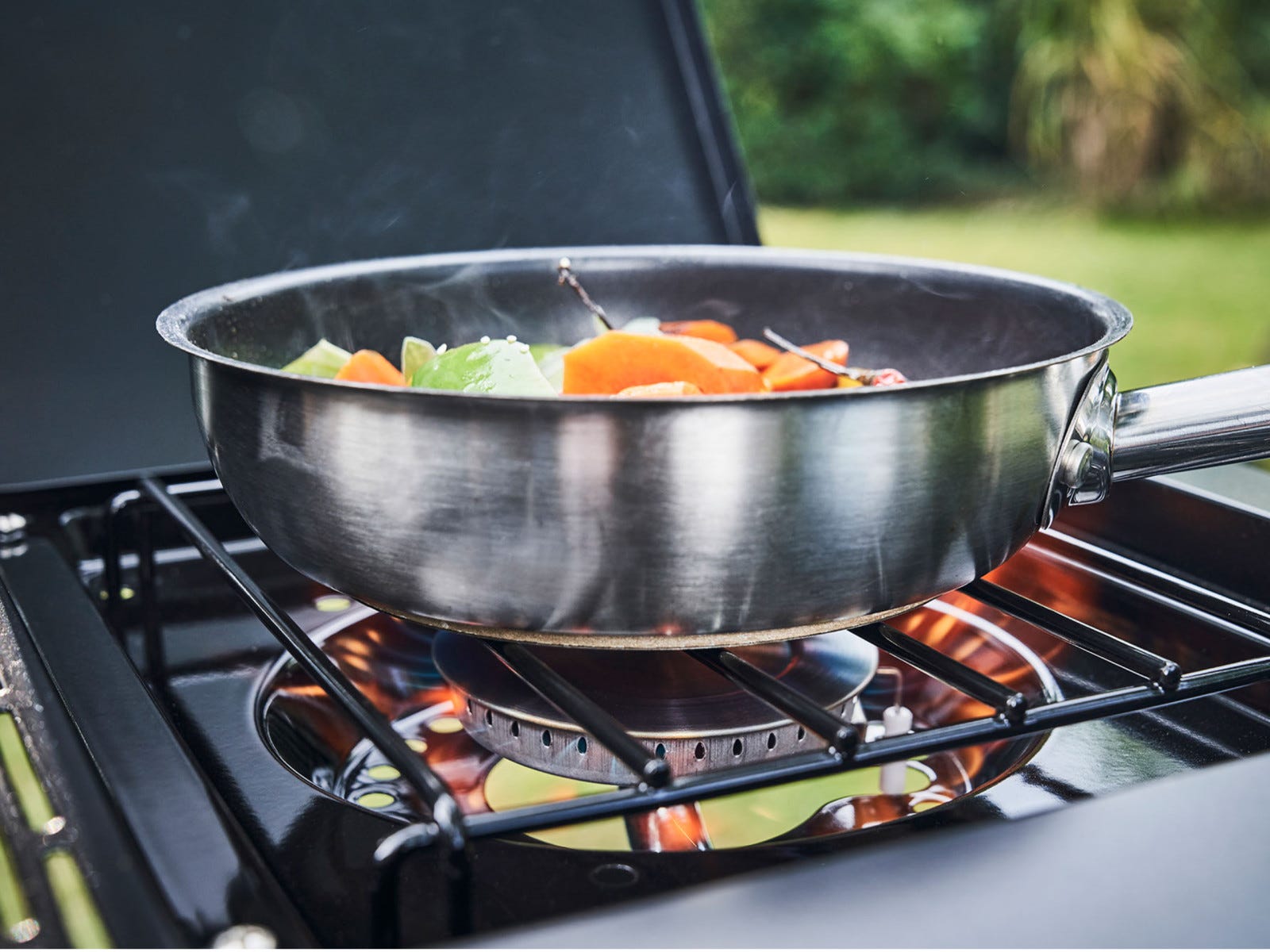 5.
LED illumination
A red LED illumination on the temperature controllers underscores the grill's modern look and helps to improve gas flow control.
6.
11 kg gas bottle holder
The built-in, large, stable holder ensures the easy positioning of gas bottles weighing up to 11 kg.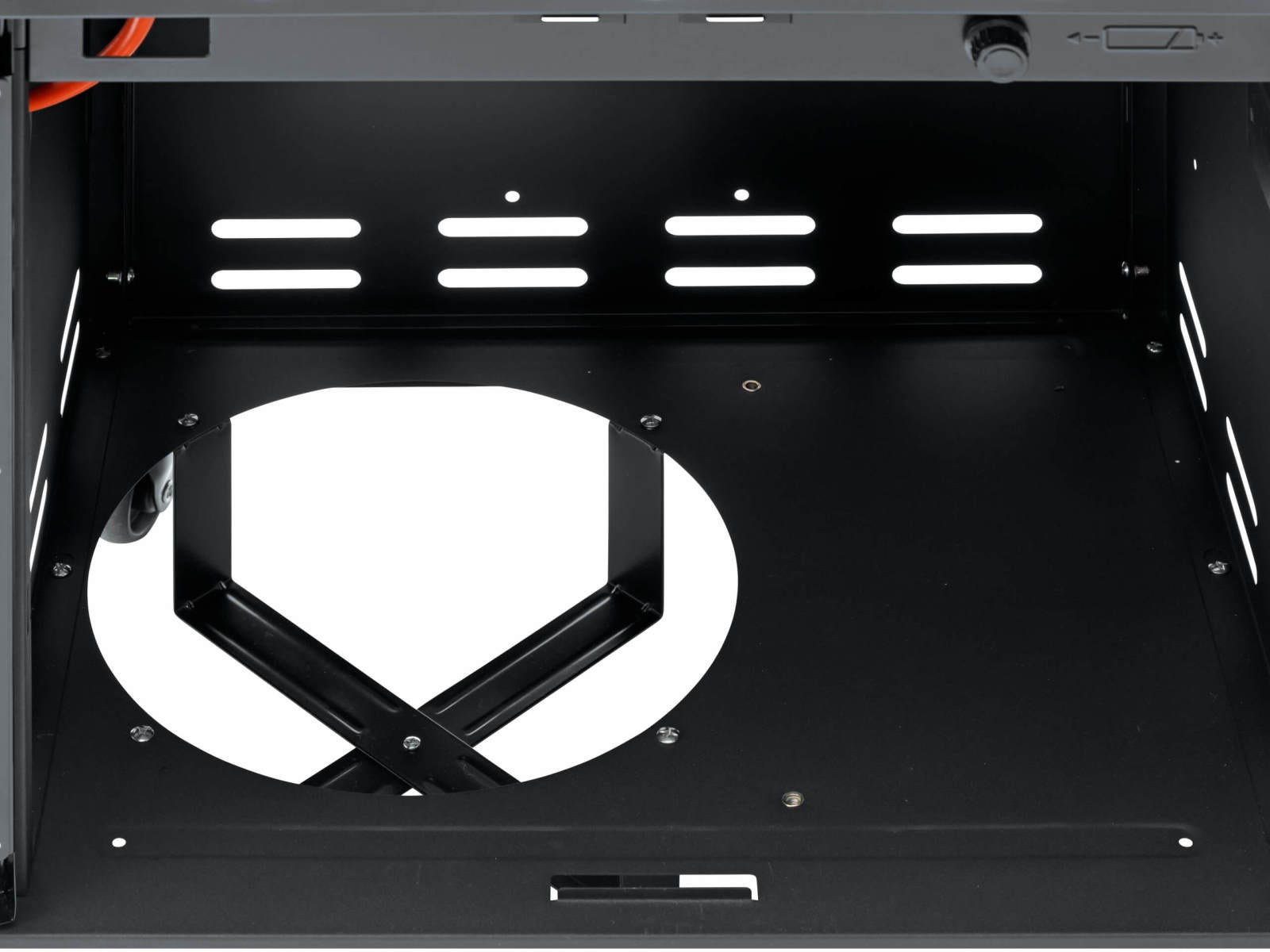 7.
Integrated bottle opener
An integrated die-cast zinc bottle opener with embossed logo is always to hand.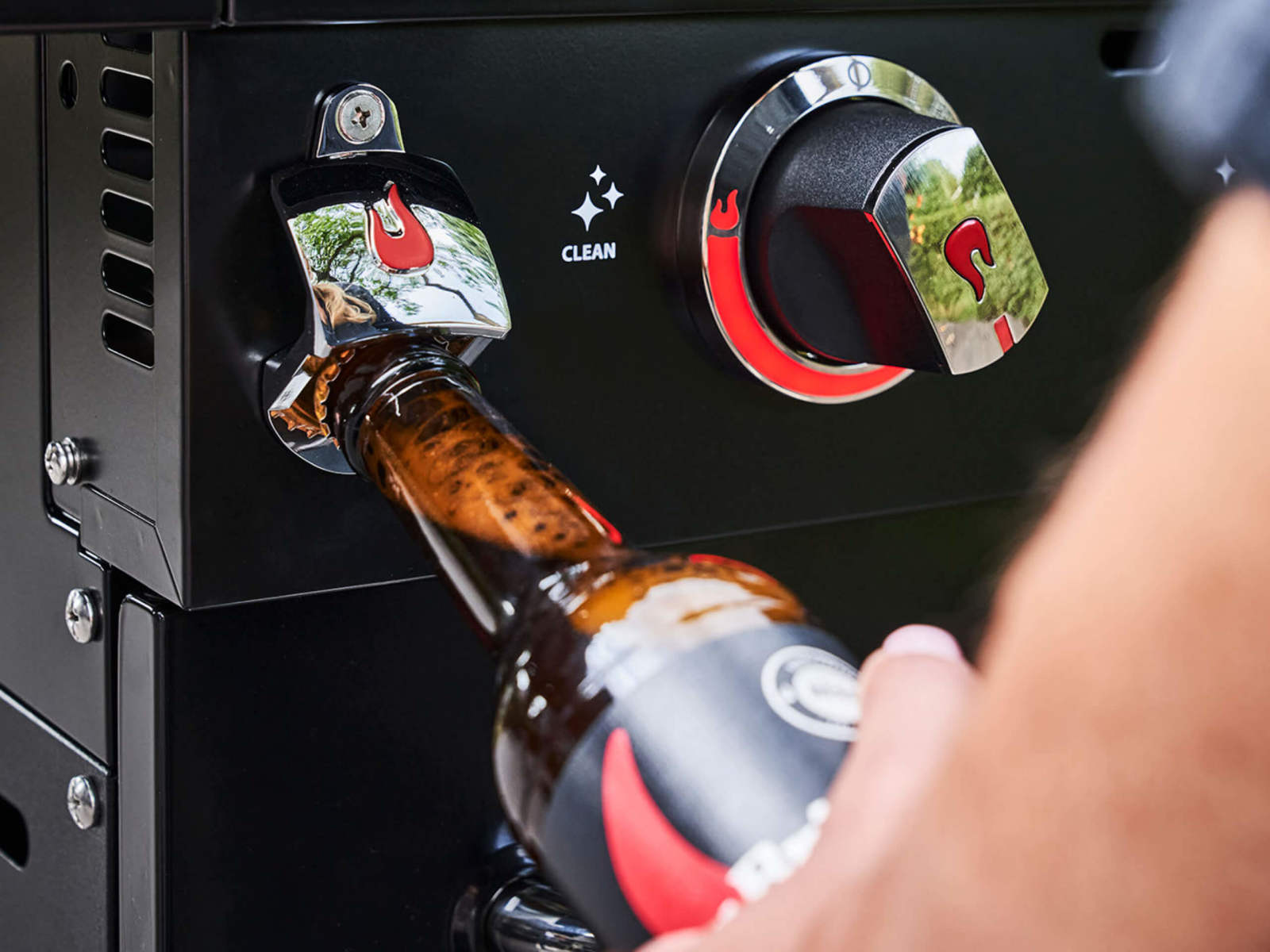 8.
MADE2MATCH compatibility
The grill can be extended with our MADE2MATCH storage system.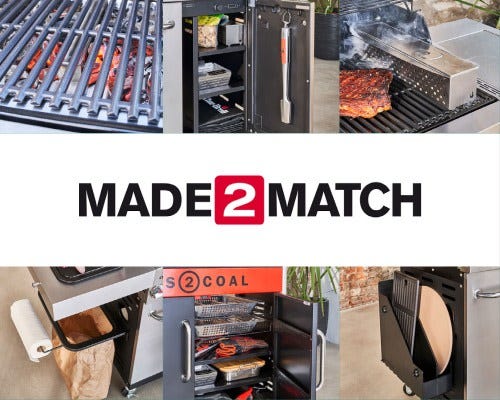 Warranty
Burner-Warranty Term (Years)
10
Grates-Warranty Term (Years)
3
Lid/Firebox-Warranty Term (Years)
2
Additional Specifications
Cooking system
TRU-Infrared™ Technology
Materials
Burner Material
Stainless Steel
Lid Material
Black Porcelain Coated Steel
Side Shelf Material
Stainless Steel
Grate Material
Porcelain Coated Cast Iron
Rated

5

out of

5
by
Nov78
from
What a fantastic bit of kit!
BBQ arrived in a large box and took a fair amount of assembly. Instructions where clear and easy to follow, had the whole thing assembled and ready to go in under an hour. Build quantity is solid and the lid action feels quality. Doesn't wobble or feel loose like cheaper models would. The controls are easy to use and illuminate when in use. Gas bottle sits nicely inside, leaving plenty of storage for your BBQ equipment. All food I've cooked on this beauty has come out fantastic, heat is really easy to manage and gives you complete control. Fat evaporates and the smoke flavours the meat beautifully. Self cleaning function works really well too, turning any debris to Ash. Would 100% recommend!
Date published: 2021-06-16
Rated

5

out of

5
by
mattyc777
from
Exceptional barbecue - would recommend!
I bought this barbecue a few weeks ago, ready for the summer weather and have not been disappointed. It is easy to assemble, with clear instructions and took no more than about an hour to get ready. The 4 burners give a great, even heat allowing consistently cooked food. The grill has Char-Broil's TRU-Infrared feature, which gives an equal distribution of heat while cooking. There is also a handy hob on the side for cooking various bits like fried eggs, onions etc. The grill definitely feels like a quality product at the high end of the barbecue market and I would definitely recommend it to anyone looking to up their barbecue game to the next level!
Date published: 2021-07-09
Rated

5

out of

5
by
Jay89
from
AMAZING BBQ
Wow I still can't believe this bbq. The set up was a little tricky and definitely requires two people. Yeh instructions were also not clear and definitely needed to have a 3rd person to read whilst we set up! However, the quality of the bbq is brilliant. The heat level is great and cooked my food to a high standard. I've had previous bbqs and I've not been impressed with how hot they get but this one is fabulous! I would definitely recommend to anyone looking for a nice size family bbq of good quality.
Date published: 2021-07-01
Rated

5

out of

5
by
Bownie
from
We need longer summers
I don't know where to start. It took only 15-20 mins to go from cold to absolutely piping hot and ready to use. The burgers and sausages cooked perfectly with minimal turning and cause next to no mess on the bbq. Which was awesome meaning minimal clearly. We have the pizza stone for the bbq too and this cooked the most amazing stone baked mozzarella and ham pizza you could think of. I have a feeling if the weather is dry we are going to be in the garden using this amazing..... what only I can describe as a machine all the time. Without a doubt the best addition we've had to our home in a long time.
Date published: 2021-06-05
Can you please confirm the compatible rotisserie for this bbq - thanks
Hi Danny, for the Professional Core B4 you can buy our universal rotisserie 140102 in the UK. Best wishes, your Char-Broil Team UK
Date published: 2022-08-21
What is the appropriate griddle for this model please
Dear AndyL, You can choose between our Universal Griddle #140573 or our 4-Burner Griddle #140007 for this model. Best regards, Your Char-Broil Team
Date published: 2022-05-25
Hi there, Does the PROFESSIONAL CORE B 4 have a grease tray? If not how do you collect all the fat from the grilling? Thanks
Hello Pastaman, the Professional Core B 4 has a grease tray. But most of the grease, food and marinade will be collected in the emitter plates, so the firebox stays, thanks to the tru-infrared system, clean. Enjoy a lovely BBQ your Char-Broil Team
Date published: 2022-05-04