Professional PRO S 4

Professional PRO S 4
Professional PRO S 4
is rated out of
5
by
3
.
4+1-Burner | For > 6 People | TRU-Infrared™ Technology | 900 °C Sear Burner
Premium Gas Grill with unique TRU-Infrared™ Technology- Durable stainless steel construction and fully-equipped
Do you want the full grilling package? Then the Professional PRO is the perfect grill for you! Extra hot, extra convenient, extra versatile... this grill has it all. When grilling, four fuel-efficient high-performance burners made of stainless steel provide maximum heat. Our innovative TRU-Infrared™ Technology evenly distributes this to keep your food up to 50% juicier. Are you looking for even more power? This is provided by the ceramic high-performance sear burner on the side, which can reach temperatures of up to 900°! This is where you perfect the crust and make it beautifully crispy with professional grill stripes. The Professional PRO is solid and made from high-quality stainless steel. The high quality of the materials means that it is resistant to rust and weathering. The spacious interior of the grill can hold an 11 kg gas bottle. For added safety and a great design touch, the LED lights on the temperature controllers glow red when the corresponding burner is switched on. A collapsible side table and the attached Gear Trax tool hooks provide an additional convenience factor when grilling by giving you more space for preparing food and ensuring that your tools are always to hand. The grill is packaged without polystyrene and in FSC-certified, environmentally friendly cardboard packaging. The charcoal tray and smoker box from our practical MADE2MATCH system can be used to easily convert the Professional PRO into a charcoal grill or to add a smoker function.
Read More
Read Less
---
1.
TRU-Infrared™ Technology
Our unique grill system with success guaranteed. Five key benefits (up to 50% juicier food, 100% even heat distribution, no flare-ups, easy cleaning, up to 30% more economical consumption) to ensure maximum grilling fun.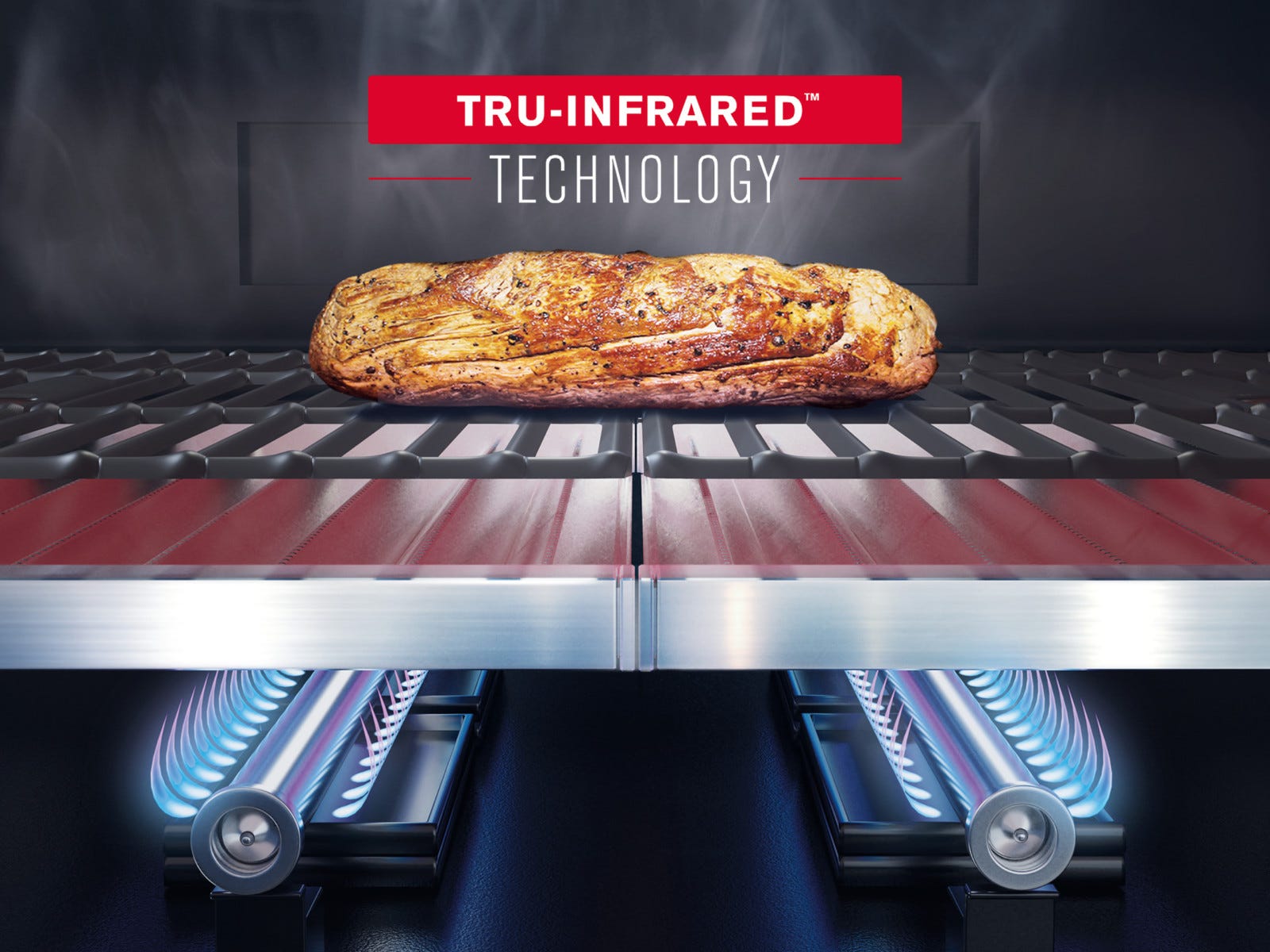 2.
Cast iron grates
Coated cast iron grates for greater heat retention and perfect sear strip marks. The grates are durable, rust-resistant and easy to clean.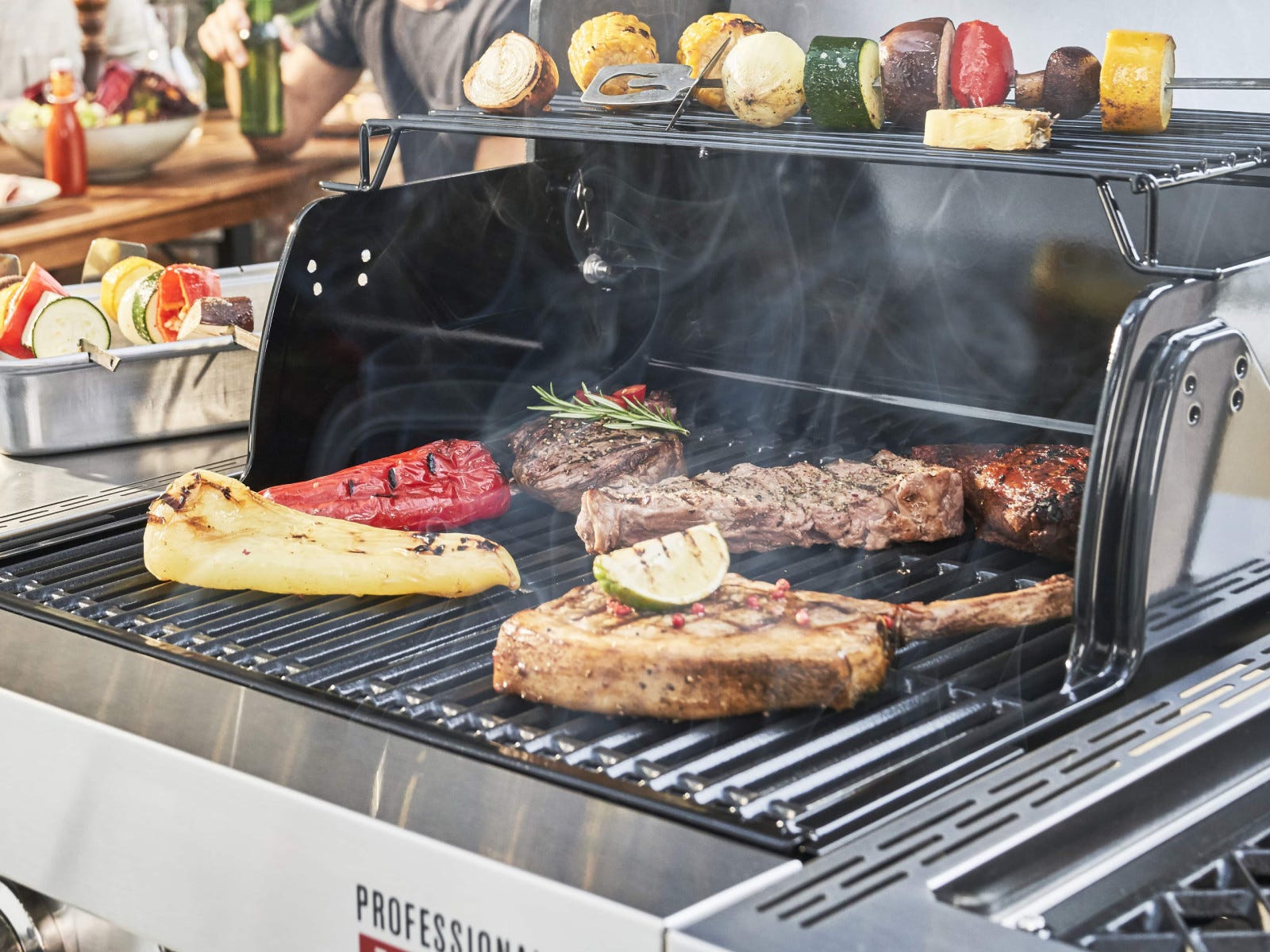 3.
Stainless steel burners
Four fuel-efficient, high-performance burners made of stainless steel for maximum heat with low gas consumption. The burners are heat-resistant and particularly durable.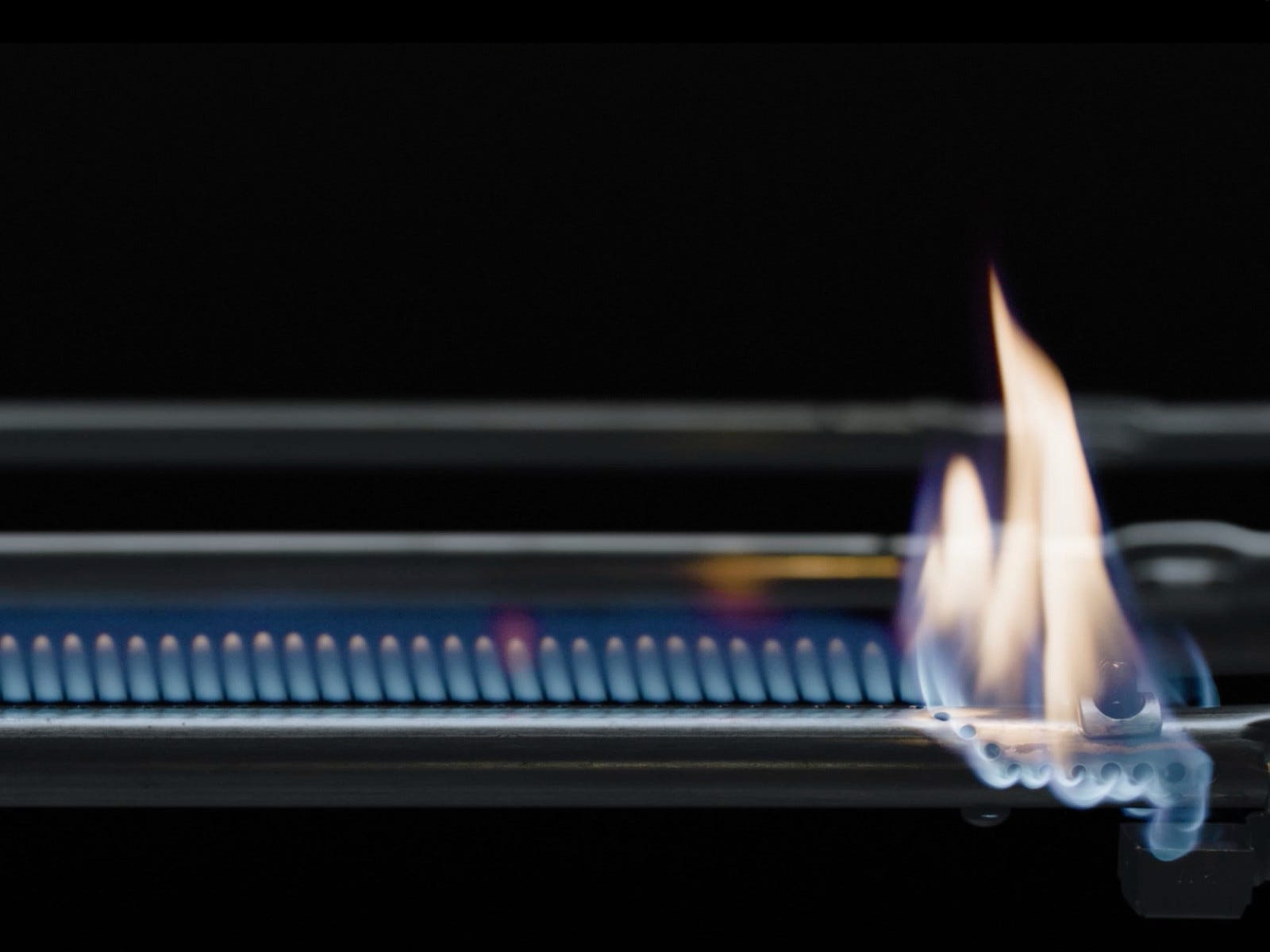 4.
High Performance Sear Burner
With the high-performance heat system, which reaches temperatures of up to 900° on the burner, a crispy crust and that perfect barbecue flavour are achieved. The solid cast iron grill grate ensures the optimal transfer of heat and helps to create those mouth-watering, professional grill stripes.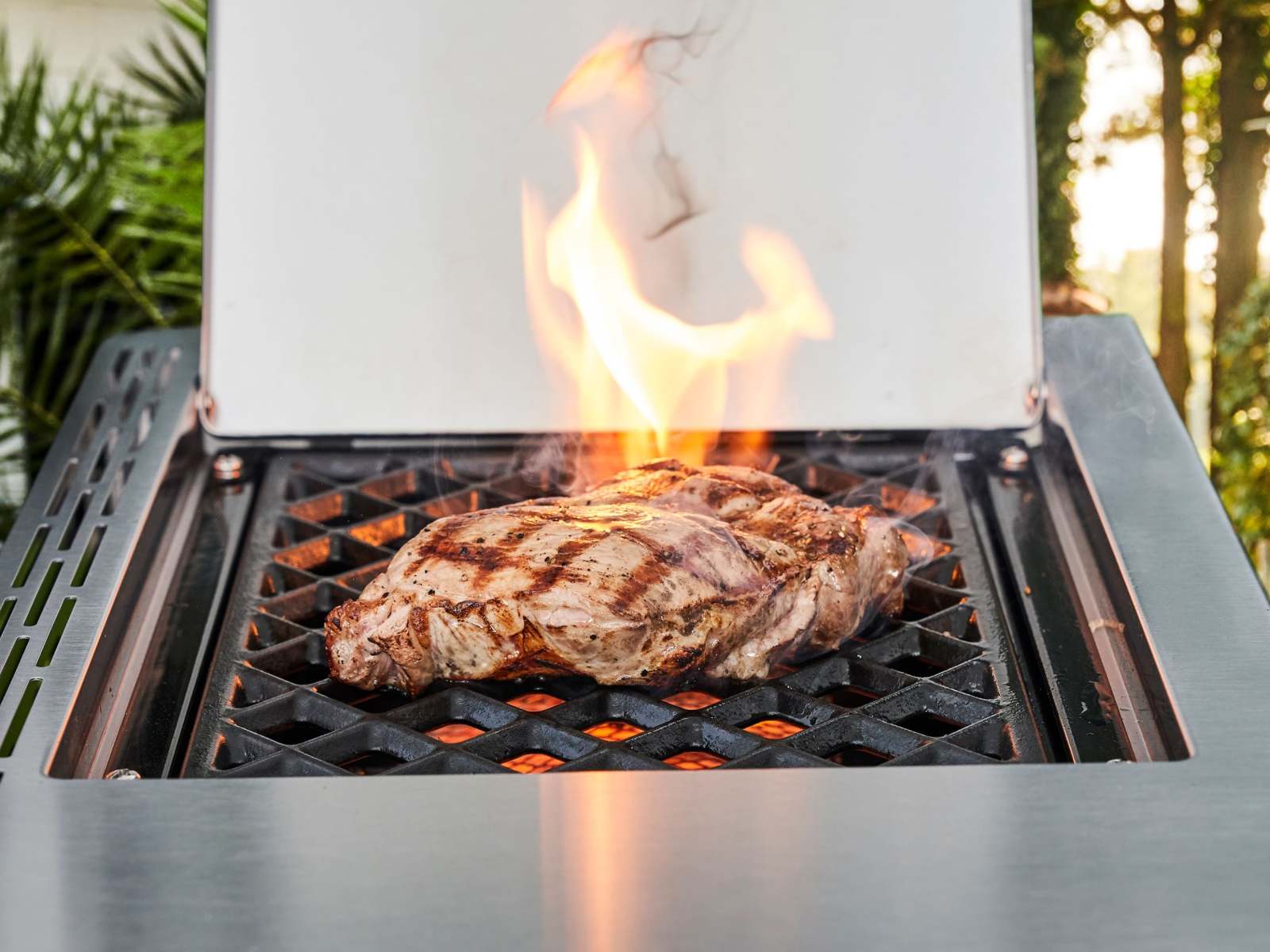 5.
LED illumination
A red LED illumination on the temperature controllers underscores the grill's modern look and helps to improve gas flow control.
6.
11 kg gas bottle holder
The built-in, large, stable holder ensures the easy positioning of gas bottles weighing up to 11 kg.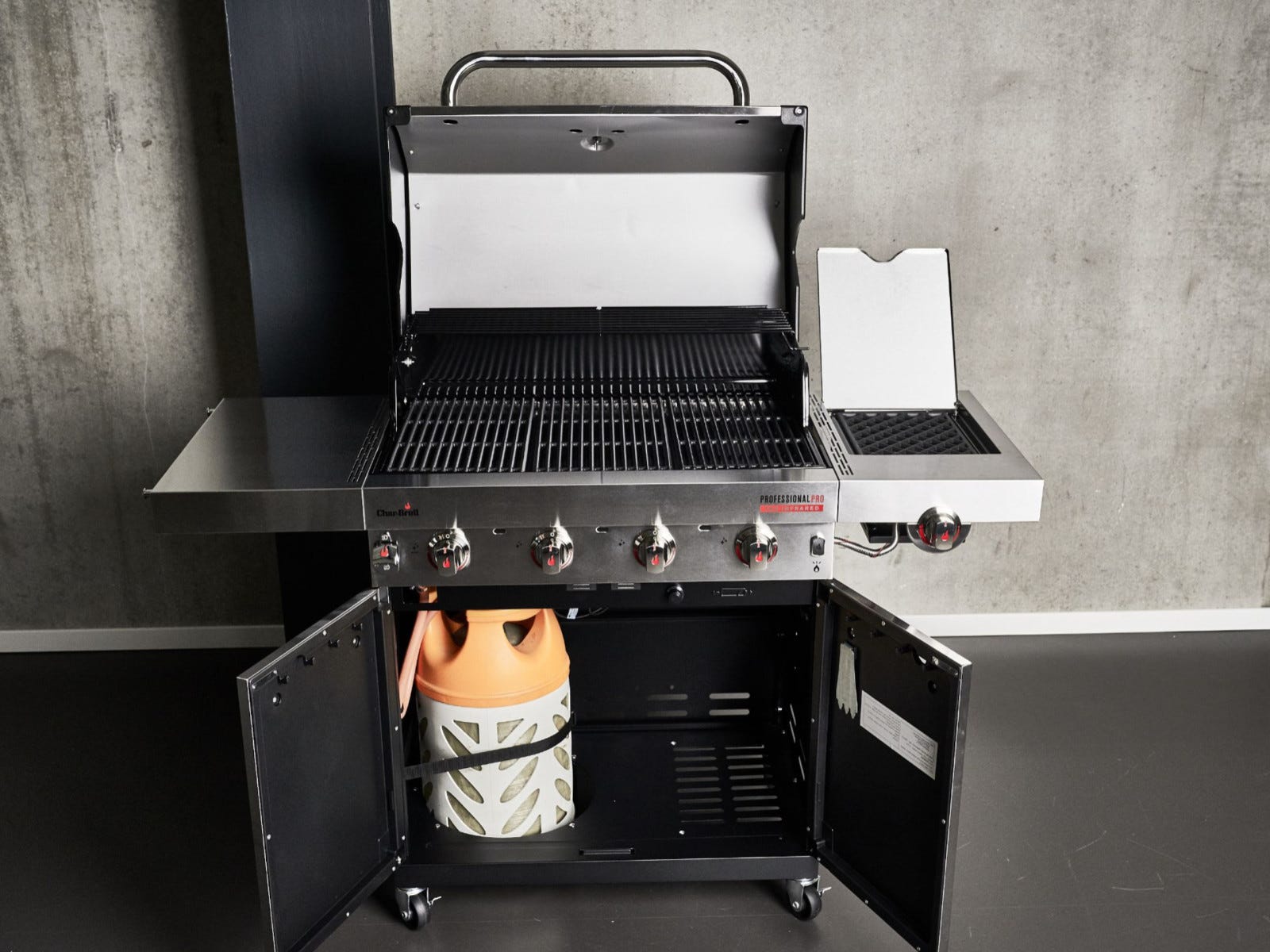 7.
Integrated bottle opener
An integrated die-cast zinc bottle opener with embossed logo is always to hand.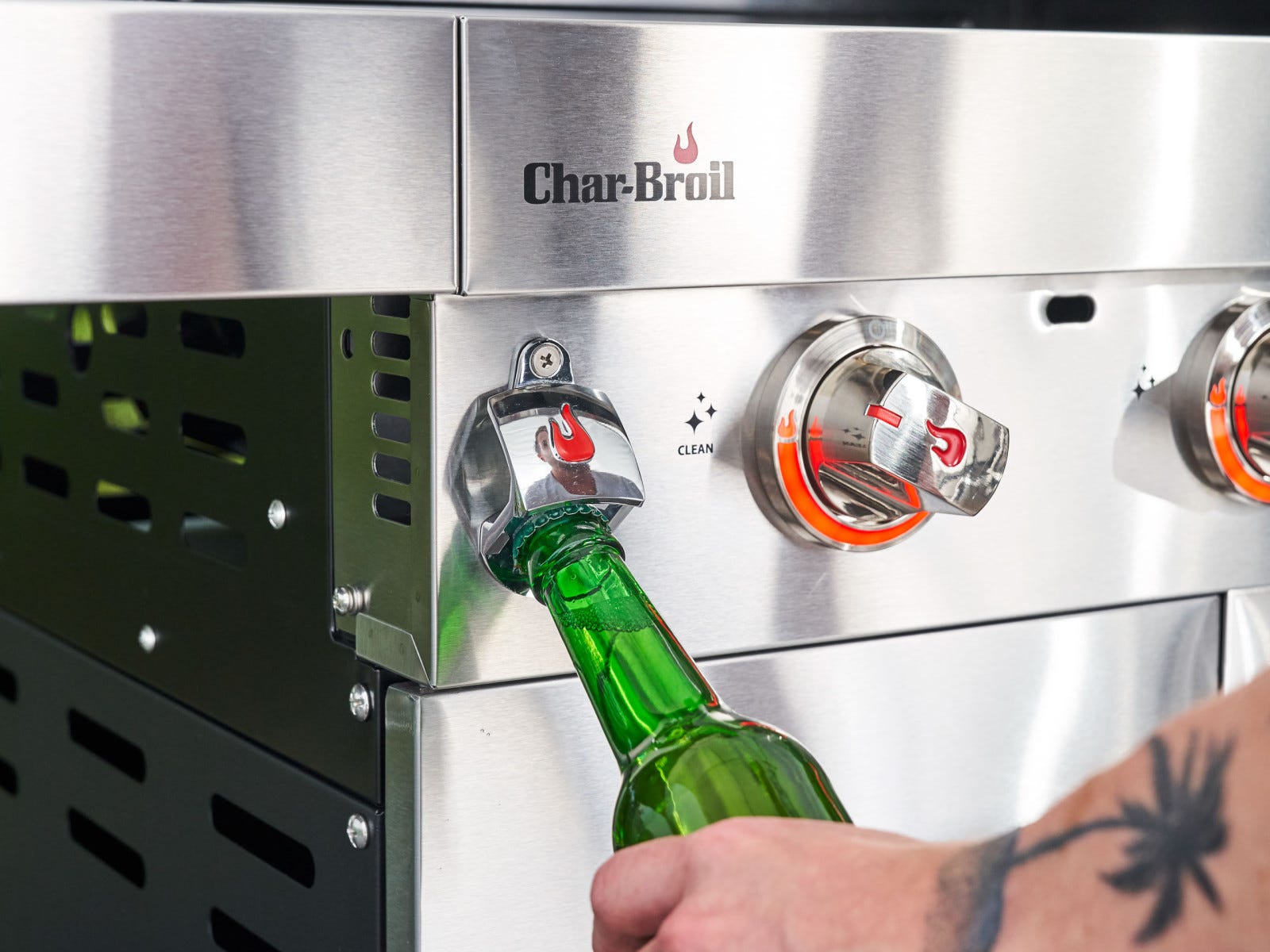 8.
MADE2MATCH compatibility
The grill can be extended with our MADE2MATCH storage system.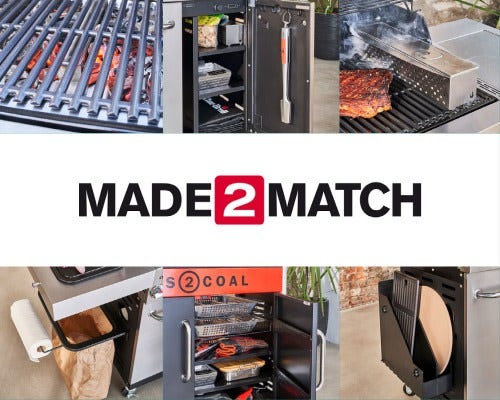 Warranty
Burner-Warranty Term (Years)
10
Grates-Warranty Term (Years)
3
Lid/Firebox-Warranty Term (Years)
2
Additional Specifications
Cooking system
TRU-Infrared™ Technology
Materials
Burner Material
Stainless Steel
Lid Material
Stainless Steel
Side Shelf Material
Stainless Steel
Grate Material
Porcelain Coated Cast Iron
Rated

5

out of

5
by
Sammyboy
from
Looks fantastic and cooks amazingly
Amazing bbq. Great quality finish. Huge amount of grill space. There are some very nice touches like the fact the lights under the knobs glow to show when the burners are on. Good even cooking and I was amazed by how clean the grill still was after use.
Date published: 2021-06-13
Rated

5

out of

5
by
Rocco
from
Top of the range
What an amazing barbecue. A real high end piece of kit with top quality technology to get the best from the food you're cooking. I've never used a gas barbecue before but I am now a convert and the envy of the neighbours. Okay, so it was fiddly to put together, but once I had and I'd lit it up I couldn't stop cooking - it's a joy to use! No smoky eyes or cremated burgers! If you're looking to invest in an excellence piece of kit then opt for this, it's worth every penny.
Date published: 2021-06-09
Rated

5

out of

5
by
Jeffbristol
from
Now this looks hot
Absolutely brilliant bbq. Looks sensational and it cooks to perfection. Having always been a coal man moving to gas was a big decision. I can happily say that I'm super please I made the move, especially with this beast of a bbq
Date published: 2021-06-05
1) What comes in the box apart from the bbq? 2) Does it arrive with all grates or is there also a flat griddle? Thanks
Hello BigDee, Yes, it comes with all the grates. For the griddle, you have to buy it separately. Best regards, Your Char-Broil Team
Date published: 2023-10-01
Can this grill be converted to use with natural gas?
Hi Bryan, Our grills are not convertable. Our grills are supplied with a clip-on regulator, that only works with Patio Gas. Patio Gas is more commonly used for outdoor purposes and more specifically for barbecues and patio heaters. These bottles are compatible with a 27mm clip-on regulator. Patio gas can be either propane or butane and supplied in a patio gas bottle or patio gas cylinders. Both work equally as well, although propane is preferred in cold weather. Kind regards, Your Char Broil Team
Date published: 2022-11-12
When will the Cha-Broil Professional PRO S 4 Model:140921 be available in the Uk and at what price?
Dear Garth, The Professional PRO S 4 Model is available in the UK. Currently we have no retailer who sells it online. If you enter your postal code in our location finder you can see who is selling our products offline and can contact them directly. Kind regards, Your Char broil Team
Date published: 2022-10-24
What is the heigh to the shelves 
Hello Backyard Pizza and Grillb. The working height of the shelves is 90.5 cm. Best regards Your Char-Broil Team
Date published: 2022-10-19
Are the wheels lockable?
Hello Tom20, The front wheels are lockable. Best regards, Your Char-Broil Team
Date published: 2022-07-30
Can you use the universal griddle/flat plate with this please? Cooking eggs etc
Hello ChloeJ, yes you can use the universal griddle, if you wish to pl,ace it on the grate. If you would like to replace one grate by the griddle, please choose this one: https://www.charbroil.co.uk/4-burner-grill-griddle-140007 Best regards your Char-Broil Team
Date published: 2022-06-25
Can you for example boil potatoes on thi side burner?
Hello Bobi77, you need a high quality cooking pot for the sear burner, which is really heat resistant. If this is given, you can even cook potatoes on it. Please be careful that water, which may spill over, will not extinguish the flames. Best regards your Char-Broil Team
Date published: 2022-05-21
Hi is there anywhere I can buy this barbecue in Ireland?
Hello Brennerz, please have a look on our location finder to choose a trade partner, they can let you know, if they will deliver to Ireland. Best regards your Char-Broil Team
Date published: 2021-08-14